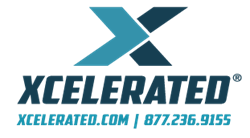 Imagine if you could take a list of your best customers and identify more of the same type within your market.
Hebron, KY (PRWEB) February 04, 2014
This secure, one-of-a-kind platform provides a bird's eye view of acquisition efforts across every channel - direct mail, email, online, social, and mobile. ENGAGE integrates data assets into the same environment as the marketing platform, removing the silo effect. This SaaS-based, private cloud-hosted technology platform makes it push-button easy to streamline the marketing process, excecute multi-channel campaigns, and gain a complete view of all customer interactions.
ENGAGE is powered by consumer, business, and automotive data assets that total over 3.4 billion records. "One of the more exciting features of ENGAGE is it's customer clone function," explains Xcelerated CEO Russell Gentry. "Imagine taking a list of your best customers, identifying the common demographics, purchasing behaviors and lifestyle elements.. then we show you more prospects in your market that match them."
Xcelerated serves automotive marketing agencies that in turn service 4000+ auto dealers in the U.S. ENGAGE is going to increase the services that these agencies can offer to their clients. For more information, please contact Lucas Patterson at 859-795-4609 or Lucas(at)xcelerated(dot)com
About Xcelerated
Xcelerated is a premier provider of data hygiene and data enhancement services. Xcelerated has deep roots in both direct marketing and database management, bringing many years of expertise and knowledge together in one company.