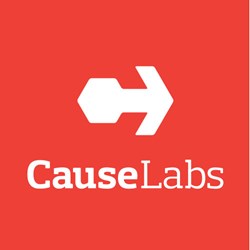 Working with our technology, design and funding partners, we are creating an interactive experience using challenges and social interfacing to reinforce and encourage smart financial behavior. - Ted Gonder, Moneythink CEO
Denver, CO. (PRWEB) February 04, 2014
CauseLabs, an expert in rapid problem solving exclusively for great causes, and Moneythink, a provider of near-peer financial capability mentorship to urban, low-income 11th and 12th graders in the United States, are joining together to build a mobile app that reinforces good financial habits, encourages smart financial choices and builds on Moneythink's proven financial mentorship model.
"Moneythink Mobile extends our ability to build financial awareness, skills, and habits beyond the classroom and into the real world, where all of our students' financial decisions are made," said Moneythink CEO Ted Gonder. "We're extending the learning opportunity and also incentivizing them to apply what they've learned to their own lives. Working with our technology, design and funding partners, we are creating an interactive experience using challenges and social interfacing to reinforce and encourage smart financial behavior."
Using its rapid process, CauseLabs worked with design firm IDEO.org and Moneythink to create a roadmap for the Moneythink Mobile app. Supported by funding from the Center for Financial Services Innovation, Moneythink Mobile will help the groundbreaking financial literacy program embrace the opportunity of mobile technology to further its goal of broad financial literacy for this and generations to come.
"The work of Moneythink is forging a new path in building financial literacy," said CauseLabs CEO T.J. Cook. "The CauseLabs team is thrilled to help define and build a fun and engaging mobile strategy for Moneythink students that will result in more financially savvy adults."
Learn more about the powerful curriculum and impact of Moneythink here and the rapid problem-solving process and expertise of CauseLabs here.
About Moneythink
Moneythink provides financial education and peer mentorship to urban 11th and 12th graders in the United States. By placing college volunteers in high school classrooms to lead teens through an engaging Economic Opportunity curriculum, MT equips urban students with skills to face real world financial challenges and instills positive financial habits. Learn more at Moneythink.org.
About CauseLabs
CauseLabs is a Denver-based expert in rapid problem solving for great causes. Since 2003, the expert team at CauseLabs has helped great causes solve problems and embrace opportunities quickly and affordably through workshops to kickstart solutions, consulting to fund solutions, and breakthrough engagements to launch and measure results for a better world. Learn more at CauseLabs.co.