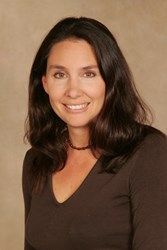 I joined Real Living for the ongoing educational training they offer & to work with Sandi Hadley and her team.
San Diego, CA (PRWEB) February 05, 2014
Julie Erwin has joined the Hadley Home Team of Real Living Lifestyles in the Carlsbad Village office.
Erwin is a native Californian and as such she has first hand knowledge of the unique San Diego area. Erwin is an excellent choice for representation of homes in North County where she has resided since her childhood. She was drawn to real estate naturally because of her family's influence in the construction, real estate, and mortgage banking industries. As both a home buyer and seller, Erwin has developed an appreciation and sense of fairness for all parties involved and has a broad understanding of the unique San Diego marketplace. Over the years, she has successfully completed numerous personal home renovation projects, which allowed her to develop an understanding of design and construction issues.
Erwin believes that great value is created for clients through determination, persistence, and a tireless attention to detail throughout the process of buying or selling a home. This attitude is an invaluable asset to any prospective client looking to buy or sell a home. Today Erwin's wealth of first hand experience, knowledge of past and current real estate values, and a steadfast commitment to the industry allow her to accurately assess the market's stability and stay focused on her ultimate goal of helping people make sound decisions in a competitive housing market.
With Erwin's many talents and extensive education, Real Living is fortunate to have her join the team. Erwin said, "I joined Real Living for the ongoing educational training they offer and also for the amazing opportunity to work with Sandi Hadley and be a part of the Hadley Home Team."
Julie Erwin can be reached at 760-942-2156.
Real Living Real Estate is a network brand of HSF Affiliates LLC, which is majority owned by HomeServices of America, Inc.TM, a Berkshire Hathaway affiliate.