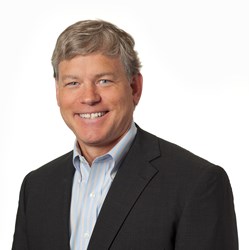 Axiom EPM is firmly back on an aggressive growth trajectory.
Portland, OR (PRWEB) February 06, 2014
Axiom EPM, a leading provider of cloud-based and on premise financial planning and performance management software for enterprises, today announced that it is ramping up hiring to support increased demand. In the 4th quarter of 2013, the company signed more new clients than any quarter since its founding in 2006, while also adding incremental performance management solutions for existing customers.
New clients include University College London (who will have an unprecedented 4,000+ software users), Five Star Bank, MB Financial Bank, United Nations Federal Credit Union, Butler Health System, Northern Arizona Healthcare, Life Care Centers of America, Saltchuk Logistics, Appvion Inc., Toll Brothers and Grocery Outlet.
To continue providing industry leading services and support for new and existing clients while also planning for strong anticipated demand in 2014, Axiom EPM will be hiring across multiple departments including consulting, technical support, sales, industry solutions and partner management.
"Axiom EPM is firmly back on an aggressive growth trajectory. We are seeing increased demand for performance management software as many organizations are looking to evolve their financial planning and analysis processes to be more efficient and drive more strategic decision making across the enterprise," said Peri Pierone, Axiom EPM CEO. "We've built a great reputation for the highest customer satisfaction in the industry and we plan to staff up to ensure our new and existing clients are well taken care of, while also planning for some strategic new ventures and increased demand in 2014 and beyond."
One factor driving increased demand is the Axiom EPM cloud performance management offering that takes advantage of the Windows Azure infrastructure and enables access to expanded world-wide deployments, accelerated implementations, enhanced security and performance, lower IT overhead and faster ROI. Unlike many offerings in the market, Axiom EPM's highly scalable solutions address the sophisticated modeling needs of finance professionals in multi-entity organizations, while delivering the flexibility and intuitive user interface needed to fully manage the software solution without the need for heavy IT involvement and ongoing support.