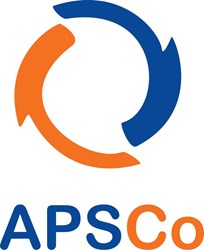 We want HRBoss to be known for its excellence in delivering expertise and reliable data-driven software solutions.
(PRWEB) February 04, 2014
HRBoss, Asia's leading tech-provider of world-class data-driven solutions for the HR & Recruiting industry, announced today that they have officially joined the Association of Professional Staffing Companies (APSCo) as an affiliate member in Asia. Envisioned to be the fasting growing start-up company in the ASEAN region and backed by JAFCO, the largest investment firm in Japan, this membership confers credibility to HRBoss's strong commitment in providing top of the line solutions for the professional staffing industry across Asia and beyond.
Founded in the UK in 1999, APSCo launched operations in Asia in 2013. It is currently the only trade body dedicated to representing the interests of the Professional Staffing industry in South East Asia. Comprised of a unique mix of recruiting professionals and service providers to the recruitment sector, APSCo's members are held to the highest standards, devoted to raise continuously the profile and quality of the staffing industry. The APSCo membership aims to provide a wealth of clear cut business benefits giving member companies a competitive edge in their marketplace as they support members with their operations in the vibrant SE Asia region.
"We are delighted to welcome HRBoss to APSCo Asia. There is no doubt that they will add value as members and it is great to see a leading Asian business acknowledging that our ethics and approach are relevant to staffing companies the world over" – Ann Swain, Chief Executive, APSCo.
Bernie Schiemer, CEO and Founder of Asia-based Business Intelligence software company HRBoss, commented "We are extremely pleased to be a recognised affiliate member of APSCo. Founded by seasoned professionals from the HR and Recruiting industry in 2011, HRBoss has been growing rapidly ever since, expanding our offices all across Asia. Similar to APSCo, we're both start-ups in Asia but fully backed by experienced industry players. This prestigious membership has helped reinforce my desire for HRBoss to be instrumental in leading the new wave of breakthrough technology, providing strategic direction especially for the HR and Recruitment domain."
Schiemer continued, "We want HRBoss to be known for its excellence in delivering expertise and reliable data-driven software solutions. Our affiliate member status with APSCo is definitely a seal of approval from the Staffing industry, an acknowledgment that we have been recognised for our efforts. HRBoss will serve its affiliate membership in APSCo by continuing to innovate and align ourselves to the finest business standards."
To kick off their affiliate membership, Ravi Ganasen, Country Manager of HRBoss Singapore will be presenting 'Social Media Recruiting in the Workplace' at the Operational Managers Meeting in Singapore on Thursday 13th February. According to Ganasen, Social Recruiting has been a growing trend in Asia in recent years, "If you want to hire Talent, you have to be where Talent is. They are tech-savvy, building social networks and seeking job opportunities online. This trend has been simmering away in Asia for the past few years and 2014 will see this continue. Find out how the best recruiters are leveraging Social Recruiting to reach passive candidates and get ahead of the competition."
HRBoss will also be releasing their Recruitment Survey 2014 in February and announcing the results at the APSCo Asia Members Meeting in Singapore on Tuesday, 1st April 2014.