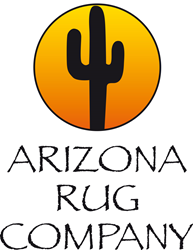 From past turmoil to winning "The Best of Our Valley" contest, the company is bringing revolutionary and innovative rug shopping experience to the Southwest.
Tempe, AZ (PRWEB) March 07, 2014
Arizona Rug Company, having been the region's premier and largest rug company for many years, decided it was time to expand its operations into the south valley. After moving into an ideal location with close proximity and access to I-10, Arizona Rug Company is proud to announce the grand opening of its second retail store in Tempe, AZ.
Although Arizona Rug Company was founded in 1993 by the family of the Cardinals player Ed Cunningham, the knowledge and expertise of the current owner dates back to another time and place.
Mr. Momeni came to America at the age of 19 in pursuit of higher education. One year during his studies, his classmate invited him to spend Christmas with her family in Phoenix. He recalls his first impressions, "This trip changed my life when I saw Arizona's blue skies, palm trees, and the lovely new city with its lovely people. Right there and then I knew that one day I'd be living in Arizona," says Mr. Momeni. But it was a dream that had to be postponed for a long time.
In 1975, Mr. Ed Momeni was only 25 years of age when he founded the well-known, national, rug-wholesaler "Momeni, Inc. of New York." Due to his passion for fine rugs and his background in architecture, he was able to grow the company to one of the top rug importers and wholesalers in the country; all in less than 4 years. His new life took him all over the country and even the world, but the fond memories he had of Arizona always remained with him and he longed to live there someday.
In 2001, Arizona Rug Company went on sale due to internal management challenges and financial hardships. Even though it was a challenging situation, to Mr. Momeni, it was an opportunity to realize his long-time dream. He purchased the company, moved to Arizona, and set out to turn it around. The company had potential and good reputation; in 1996, the prestigious "Oriental Rug Retailers of America" declared Arizona Rug Company as "The Retailer of the Year," and again as "The Retailer of the Decade for 1990-2000." Mr. Momeni used these pillars to take the company to a new level; he elevated quality standards and introduced innovative new shopping experience through the Arm-Rack system. The company weathered the recession and now, with its new Tempe superstore and its online website sales, has become the largest area rug store in Arizona. As a testament to these achievements, Arizona Rug Company has yet again been crowned as the "Best of Our Valley" contest winner by Arizona Foothills Magazine a second year in a row.
With over 50,000 satisfied customers, the team at Arizona Rug Company (video) has perfected their trade by providing rug sales, cleaning, repair, restoration, appraisals, padding, and storage services. The company specializes in modern-contemporary, classic, traditional, Oriental, Persian, and Southwest rug styles. Additionally, their new and revolutionary "RuGuard" product application helps protect and seal valuable rugs from all kinds of accidental spills. When visiting Arizona Rug Company, Mr. Momeni advises to bring your room measurements and color schemes. It enables them to provide a more personalized shopping experience and customized recommendations.