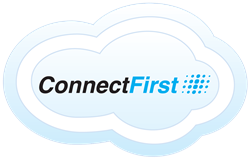 At Connect First, we work hard every day to provide the best service for our customers, while simultaneously creating quality jobs and enriching the Boulder community
Boulder, Colo. (PRWEB) February 04, 2014
Connect First has been nominated for the 2014 Colorado Companies to Watch award by the CEO of the Boulder Chamber, John Tayer. The Colorado Companies to Watch Award is the premier award for second-stage Colorado companies that are fueling the economic fire in the state.
"Being nominated for this award is great accomplishment for our company," said Connect First CEO, Geoff Mina. "At Connect First, we work hard every day to provide the best service for our customers, while simultaneously creating quality jobs and enriching the Boulder community."
The Colorado Companies to Watch award recognizes Colorado companies that are developing valuable products and services, creating quality jobs, enriching communities, and creating new industries throughout the state. The award goes to companies that possess attributes such as:

Growth focused
Privately-held, headquartered in Colorado
6 to 99 full-time equivalent employees
$750,000 to $50 million in sales or a similar range of working capital
About the Boulder Chamber: The nonprofit Boulder Chamber is the region's flagship business support and advocacy organization. For more than 100 years, we've been leading innovative programs to build a smart, thriving economy. We support business success, influence policy, and connect business leadership. Together with more than 1,700 member organizations, the Boulder Chamber represents the wide diversity of local businesses and promotes the balance of environmental, social and economic values that make Boulder such a great place to live and work. From established organizations to emerging enterprises, from high tech startups to natural foods companies, from intrepid outdoor companies to dynamic creative firms, we represent the breadth of entrepreneurial energy that characterizes Boulder's economy.
About Connect First: Connect First is an award-winning SaaS telecommunications and cloud contact center software provider that focuses on customer satisfaction and elegant hosted solutions. Connect First offers a robust platform, designed and supported by a team of highly experienced engineers, designers and business analysts, and backed with personalized in-house customer care. Solutions include Cloud Routing, Inbound ACD, Outbound Dialing, Call Tracking, Interactive Voice Response (IVR), Voice Broadcast, Disaster Recovery, Predictive Dialer, Real-Time Telemetry, CDR Reporting, Live Agent Chat and more. Through a consultative approach with each customer interaction, Connect First builds customized solutions to meet the needs of a discerning customer base. Visit http://www.connectfirst.com for more information or a free consultation with a contact center solutions expert.