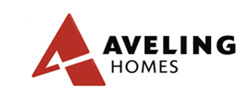 Today's figures add further fuel to the notion that interest rates will remain at all-time lows for a considerable amount of time to come.
Perth, Western Australia (PRWEB) February 25, 2014
The Consumer Price Index rose 0.8% in the December quarter, indicating that low interest rates set by the RBA this year will probably stay around for the near future, according to the Housing Industry of Australia.
"Today's figures add further fuel to the notion that interest rates will remain at all-time lows for a considerable amount of time to come," said HIA's Senior Economist Shane Garrett.
On the topic of housing affordability, he added, "However, at 4.3 per cent, day-to-day housing costs are growing much faster than the general price level. This shows that more needs to be done by policymakers in making housing more affordable."
While Western Australians wait for the WA Government to step up to the challenge, Perth home builder and HIA Award winner Aveling Homes is doing something right now to help Australians buy affordable homes.
Something For Everyone
Aveling Homes offers a full range of home designs and house and land packages to suit a variety of buyers. There's a plan to fit any size family and any size block width. With prices ranging from $133,000 to $350,000 there really is something for everyone.
Besides the generous standard inclusions transparently laid out on Aveling's website, a variety of options are available to allow owners to customise their home to their needs. Pricing is always affordable as Aveling Home's volume buying power and relationships built over many years allow it to procure quality materials and tradesmen at a great price.
To help buyers figure out the best design for their needs, Aveling Homes has developed a new website tool which filters its plans according to key criteria. Prospective home buyers are able to choose designs based on price range, block width, and even garage positioning.
In-House Financing
Aveling Homes has its own in-house financing team to help buyers secure the loan they need to buy the home of their dreams. Finance consultants are well-versed in all the options and support available to Western Australian home buyers, such as the First Home Owners Grant, Stamp duty exemptions, and KeyStart loans. Aveling also offers low deposit home loans and the "No Deposit? No Worries" financing program to qualifying buyers.
In-house financing means more flexibility as Aveling Homes is able to offer financial products like 50% rent pay where Aveling Homes pays 50% of the rent for first time buyers for 25 weeks after the contract is signed, and bridging finance to help existing homeowners "bridge the gap" between selling their current home and buying a new one.
Solid Value
Buyers are getting more than affordability with Aveling Homes. As an HIA award winning builder, Aveling is known for its quality and workmanship. Double clay brick construction, quality name brand appliances, and a lifetime structural guarantee are just some of the common inclusions on Aveling built properties.
About Aveling Homes
Aveling Homes is an award winning home builder based in Perth dedicated to providing exceptional service. Find out more about our display homes and our house and land packages by contacting one of our representatives today.
Visit the Aveling Homes website at http://avelinghomes.com.au for more details about our services and available financing options for first time home buyers.