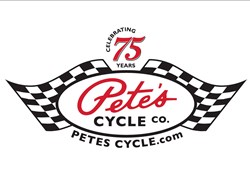 John Leach:The Suzuki V-Strom 650 is the perfect size middle weight adventure motorcycle. It has a twin cylinder engine for lots of low end torque, lightweight and handles extremely well. With the optional saddle bags its perfect for a weekend getaway
Baltimore MD (PRWEB) February 04, 2014
Some bikes are just built better than others. The 2014 Suzuki V-Strom 650 is one of them. Aside from the fact that it just looks like a great ride, this machine is wallet-friendly due to excellent fuel economy, and it is also adventure-friendly.
Here are some stats:
Engine: 4-stroke, 2-cylinder, liquid-cooled, DOHC, 90-degree V-Twin
Transmission: 6-speed
Energy: Suzuki Fuel Injection
Displacement: 645 cc
Suspension: 5-way spring-preload-adjustable 43mm-telescopic front forks
Handling: outstanding performance in low-to mid rpm range
The V-Strom 650 is the younger sibling of the V-Strom 1000, both introduced in the early 2000s. These bikes are built for roaming vast amounts of space, courting adventure and solitude, and, well, allowing us to see a country renowned for its roads and easy to access wilderness. This bike is versatile, practical, and reliable—all the ingredients for a fantastic ride.
But just because this bike is a solid contender for trans-Africa journeys, it does not mean it won't be happy to circle the quiet bays of the Chesapeake on a summer afternoon, or wind its way up the lazy hills in western Maryland. Stop on over to Pete's Cycle and check it out.