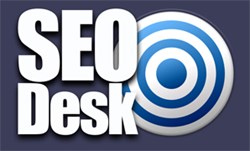 (PRWEB UK) 7 February 2014
As the potential dangers of cocamide DEA (full name cocamide diethanolime) become increasingly known, and acted upon, beauty ranges which only consist of natural and organic ingredients become more appealing to the consumer. As awareness and public education spreads, so too is the appetite for products which are gentle on the skin, kind to the environment and that which have no association whatsoever with hazardous side effects to health and wellbeing.
Moana is a skincare range made recently available to the UK market by leading natural skincare distributor, The Natural Skincare Company. Both companies have a central ethos which is to protect the environment and to protect the consumer – the result of which is an elimination of man-made chemicals which are likely to prove detrimental to both.
Furthermore, Moana skin care range consists of a radical new ingredient that is able to re-write the message within cells that stops or slows down the production of collagen within the skin. This has quite simply never been achieved before – instead of applying synthetic collagen or ingredients that will mimic the effect of it to the skin, Moana anti-ageing products help the skin to produce more collagen of its own.
The vital ingredient, a sugar chain extract from indigenous New Zealand red seaweed, mimics our own glycans (the sugar chain that instructs cells to produce collagen) so closely that they are able to effectively take over and communicate instead. With its fantastic absorption qualities the skin is able to look dewy, youthful and plumped up. All without resorting to the surgeon's needle or, more pertinently, to chemicals that could be causing long-term health problems.
It's not merely speculation, either. It's so serious an issue that the IARC (the International Agency for Research in to Cancer) have graded cocamide DEA a serious potential cancer risk to humans. Several states in the US have actually banned this substance.
Until the UK government properly looks in to and possibly re-classifies this chemical, using natural products is one of safeguarding long-term health. And in the case of Moana anti-ageing skin care, all while enjoying amazing aesthetic results.
More about Moana
Moana Skincare is based in Auckland, New Zealand, with a widespread and popular presence throughout both Western and Eastern Europe, including the United Kingdom. The company produces a natural, certified organic skincare range of products based on next generation glycan skincare science, red seaweed extracts and the unique nature of New Zealand natural botanicals – including the Kawakawa and Harakeke (New Zealand flax).
More about The Natural Skincare Company
The Natural Skin Care Company was set up in response to a growing desire from consumers to use natural products and to avoid potentially harmful chemicals. The company's owner ensures that every single product is tested by their team before offering it to the market, in order to assess its quality and efficacy. They are committed to ethical standards and in promoting overall well-being. All types of personal care products are available to buy online, including skin care and organic make-up.
For more information or for press enquiries contact:
http://www.thenaturalskincarecompany.co.uk/