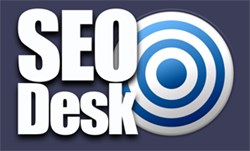 (PRWEB UK) 15 February 2014
Ashtead Fireplaces is pleased to announce that they have initiated a business partnership with SEODesk. This relationship sees the Surrey-based fireplace company working with SEODesk to improve their online presence in the local and wider area. Ashtead Fireplaces was established in 1998, and the company has been expanding and developing their reputation for fireplaces and stoves ever since. The firm aims to continue their expansion by strengthening their position for relevant online searches, and this is where they have turned to SEODesk for assistance.
With more than fifteen years' worth of experience in the fireplace industry, Ashtead Fireplaces is already known in the local area for offering a wide range of stoves and fireplaces. The company has a massive showroom where they provide an extensive range of products. The company offer wood, marble, limestone, cast iron stoves and fireplaces in traditional and contemporary styles. Anyone looking to find the widest range of fireplaces Surrey has to offer should look no further than Ashtead Fireplaces.
The company prides itself on offering a friendly and informative service to clients. The company is keen to offer guidance and advice to any customer, and they regularly offer demonstrations of fireplaces at their showroom. The firm also offers an extensive range of after-sales care services and will be happy to assist a client with their stove or fireplace for as long as it is in place. Anyone looking for the most comprehensive service of gas stoves Surrey has to offer will find that Ashtead Fireplaces is the number one choice.
The firm offers a free site survey for potential clients to ensure that they are getting the right fireplace or stove for their needs. The firm will also provide a fitting date, usually three to four weeks after purchase, and Ashtead Fireplaces will fit the fireplace themselves. This means that the client is only dealing with one firm from start to finish, which offers peace of mind and comfort for all clients. The firm will even arrange a chimney sweep on an annual basis if required. It is beneficial to have a fireplace or stove serviced on an annual basis, and Ashtead Fireplaces is happy to arrange this service for clients.
The new relationship with SEODesk is aimed at placing the firm on the first page of Google for relevant search terms. This is an area where the search engine optimisation experts have had considerable success and both firms look forward to achieving success in the year ahead.
About Ashtead Fireplaces:
Ashtead Fireplaces was formed in 1998, and the firm became a limited company in 2003. Over the years, the firm has aimed to offer a friendly and informative service to clients while offering the widest range of fireplaces available in Surrey. The company also offers a comprehensive after-sales care package which ensures that a client will get all the support they need for the duration of time they have a fireplace or stove in place at their property.