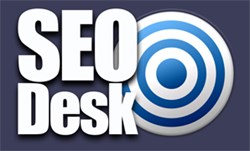 (PRWEB UK) 10 February 2014
Allwood Engineering, a family run garage based in Woking, is pleased to announce they have entered into a partnership with SEODesk. This new relationship will see the search engine optimisation experts take control of the firm's online communication and promotional channels. This move will enable Allwood Engineering to focus on their core strengths while SEODesk aims to improve the company's reputation and level of customer awareness online.
Allwood Engineering was established back in 1984, and the company is keen to mark their 30th year anniversary in style. The firm employs a number of highly trained technicians and with the use of the latest in diagnostic technology, is confident that they offer a reliable and value for money garage service in Woking. The firm can provide MOT services, repair work, welding services, air conditioning repairs, diagnostic work and the firm offer a wide range of service packages for their clients.
The firm understands that many clients are dependent on their cars, and they aim to offer the most efficient MOT in Woking. The company started providing a MOT service back in 2002, and since then, they have provided MOTs for a wide range of makes and models of vehicles. MOTs can be booked in advance, and the firm aims to return the vehicle as soon as they possibly can.
As well as offering MOTs, the firm prides itself on offering a range of proactive and reactive garage options. The firm provides the widest range of car servicing Woking has to offer. A regular servicing will ensure a car remains in excellent condition and can provide a car owner with considerable value for money in the long-term. As a firm with considerable experience in the local community, Allwood Engineering aims to offer a cost effective and reliable service for all of their clients.
While the firm is pleased to have many repeat and regular customers in the local area, they believe that they can reach out to more car drivers in the Woking and Surrey community. Given the success that SEODesk has achieved in placing firms on the first page of Google for relevant search terms, they were deemed to be the ideal partner for Allwood Engineering. Both companies believe that the online skills and experience of SEODesk, allied to the solid reputation of Allwood Engineering, will ensure that the firm will reach out to more car owners this year, making for a successful campaign for both firms.
About Allwood Engineering:
Allwood Engineering is a family run garage that was established in 1984. The company has a number of highly trained and experienced technicians and utilises the latest in diagnostic technology to offer a reliable service to clients. The firm provides a wide range of services including MOTs, repair work, welding, diagnostic work and service packages. The company is proud to be a part of the Woking and Surrey community and aims to offer an affordable and efficient service to all of their customers.