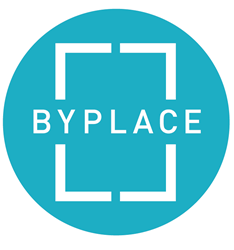 This unique deal offers endless commercial potential for participating publishers.
London (PRWEB UK) 5 February 2014
Digital publishing experts Exact Editions have partnered with major media distributor, Dawson Media Direct (DMD), to deliver magazines to transport passengers in an exciting new fashion. In a continuation of the Exact Editions, ByPlace revolution, a range of iOS Newsstand apps will now be available to passengers in a range of transport lounges where DMD provides its digital media service. This unique deal, offers real benefits to the transport companies, as well as endless commercial potential for participating publishers.
The Exact Editions/DMD partnership will offer free access to the Newsstand apps of both French and English versions of Le Monde Diplomatique and SoFilm as well as Prospect, giving passengers a wide variety of literature to choose from while on their iPad or iPhone. Utilising the lounge WiFi, a business passenger will have all the luxuries of an app subscriber to each of these magazines, and will continue to be able to read the latest issue on continuation of their journey. Upon leaving the lounge the passenger will revert to becoming a normal app user, meaning they must subscribe to read any future issues.
Such a partnership highlights an exciting opportunity for magazine and newspaper publishers. The well versed model for publishers, of providing publications in the waiting rooms and lounges of transport companies, now has a dramatically increased potential, and for the first time can be done via Apple's Newsstand. This latest development enables publishers to not only put a periodical in the hands of future subscribers. It also ensures that the title leaves with them at the end of their trip, in the form of a place on their device's Newsstand. Furthermore the app will prompt the user to purchase a subscription, if the app is used at a later date. Thus creating huge potential in terms of future subscribers for each publication.
Daryl Rayner, Managing Director of Exact Editions, said about the deal: "As the first company to put a magazine on Newsstand, at Exact Editions we are delighted to be pioneering another groundbreaking first in digital publishing. This deal demonstrates the huge potential for publishers in selling subscriptions ByPlace."
Kevin Birchmore, Head of Technology at Dawson Media Direct stated: "At DMD we are excited to offer access to iTunes Newsstand apps on a large scale as never seen before. Travellers are increasingly reliant on mobile devices for their entertainment, and we are working with our customers, airlines and international rail operators, partners, publishers and Exact Editions to get these great apps on board for their journey."
About Exact Editions
 
Exact Editions is a digital publishing company based in London. We're a team of producers, developers and designers who turn magazines into dynamic and user friendly digital editions. We make magazines available for reading online, on iPad, iPhone and Android mobile devices. 
For more information, visit http://www.exacteditions.com.
About Dawson Media Direct
Dawson Media Direct has over 150 airline clients and many more publisher relationships than any other content service provider. With over 30 years in print media fulfilment across the globe it is uniquely positioned to deliver complementary physical newspapers and magazines, ePublications, Newsstand apps and digital editions to the travel industry worldwide.
The DMD media distribution network covers Europe and the Middle East, Asia and the Americas, and its digital innovation to date embraces both content and platform solutions.
http://www.dawsonmediadirect.com