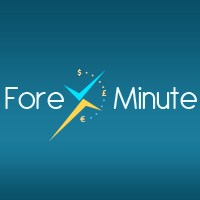 The portal has been quite a news itself for posting the most genuine forex brokers' reviews 2014.
London, UK (PRWEB) February 09, 2014
One of the world's most renowned forex education portals, ForexMinute, has opened the gates for many novice traders to come and learn the ins and outs of the forex industry. The portal has been well-known in the news itself for posting the most genuine forex brokers' reviews 2014.
The impeccable forex news portal focuses on creating better communication with its readers. Some of them are now the most successful online traders. ForexMinute's founder, Mr. Jonathan Millet, discussed how they have always encouraged the newbies to come and learn forex trading via ForexMinute.com. If the traders simply want to start trading, provide them with the best forex trading platforms where they can learn and trade at the same time.
Amidst his concerns over many new traders facing extensive losses because of the lack of proper guidance, Mr. Millet comments, "We recommend the best brokers directly from our list of regulated forex brokers. The list has been created after testing and reviewing thousands of forex brokers."
He further states, "This is indeed the best forex broker list for any trader who dreams of becoming big. Providing independent forex traders access to a global market once reserved for banks and wealthy investors, traders have a chance to learn to trade free through a free practice account with all the features of a real account."
Their services are a great reason for selecting the news review lost for a new traders' guide to profitability. Traders can read the most genuine forex trading platforms' reviews here.
About ForexMinute
ForexMinute, the world's leading finance education portal, also offer traders with genuine and forex brokers' reviews. The portal assist traders by providing them with an advanced and friendly trading experience by selecting the best finance brokers for them.
For more information, visit http://www.forexminute.com or call +1 800 758 5780.
You can have the ForexMinute newsletter delivered to you each trading day. Simply sign up today. You will be kept up to date on the latest market action. It's free and simple -http://www.forexminute.com/newsletter.