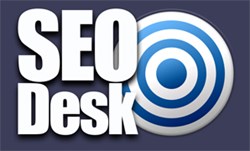 (PRWEB UK) 12 February 2014
Meridian Flooring Services, a leading flooring firm based in Surrey, is pleased to be able to offer a new range of wooden floors for 2014. The company is regarded as offering one of the widest range of floors in the local area, and the new collections that they are providing for 2014 is sure to be of considerable interest and excitement to a wide range of clients. Whether it is time to revitalise a home or make a property feel brand new, Meridian Flooring Services have the perfect flooring solution.
The company is pleased to offer a wide variety of finishes and styles for the year ahead. There is a range of ash, teak, parquet, walnut and oak flooring options, all new for 2014. The most popular style of wooden flooring provided by the company is oak flooring, and there is a range of finishes on offer in the oak collection. Meridian Flooring Services can provide oak flooring from a natural finish all the way through to a strong ebony finish. With a huge range of tones and mixes in between on offer, it is fair to say that this is the widest range of wood flooring Horsham has to offer.
A style of wooden flooring that has become extremely popular in recent times is flooring with an antique finish. While this finish goes extremely well with listed and period buildings, there is a lot to be said for adding a touch of class and elegance to a room or property. Meridian Flooring Services can also provide a range of smoked and lime washed finishes for wooden floors in homes that have a contemporary style. When it comes to the biggest selection of wood flooring Reigate has to offer, there is no other firm that can compete with the flooring provided by Meridian Flooring Services.
As well as offering new wooden floor products for the year ahead, the firm is pleased to be able to offer a restoration and repair service. The firm understands that keeping a wooden floor in excellent condition can be a difficult task, and they are more than happy to offer assistance to their clients. The firm provides sealing, sanding, waxing and staining services, all of which should ensure that the wooden floor in a home or property continues to look fantastic for many years to come.
With so many people deciding that spring cleaning time is the perfect time to update the look and style of their home, the new range of wooden floors available from Meridian Flooring Services has been perfectly timed. For the best selection of wooden floors that will be found in Surrey all year, this is the firm to trust.
About Meridian Floor Services:
Meridian Flooring Services is a flooring firm based in Surrey who offers a wide range of wooden floors. The company also offers a specialist wooden floor repair and restoration service, helping homeowners to restore their home to its best.