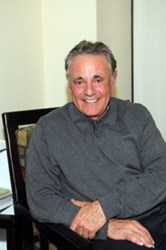 "We have known since 1991 from a National Institute on Drug Abuse study that anything less than 90 days of treatment is a waste of time." - Dr. Mark Greenberg
(PRWEB) February 05, 2014
As initially reported by CNN Sunday, the tragic death of Philip Seymour Hoffman, and the presence of what appeared to be bags containing heroin in his apartment, has shocked legions of the actor's fans. North Bay Recovery Center's Dr. Mark Greenberg goes on the record about Hoffman, heroin and putting in the right amount of time for treatment:
"On Sunday, we experienced another unnecessary loss of a wonderful and talented person to the growing epidemic of heroin addiction. Philip Seymour Hoffman was no different than the tens of thousands of other addicts in and out of recovery. I had read that he has struggled with addiction for many years and was able to put together 23 years clean and sober. Apparently, prescribed pain medication led him back to his active addiction which may have cost him his life."
"Like so many others that find a new way of life free from drug addiction, total abstinence from ALL mind and mood altering chemicals must be maintained by the addict at all costs. We have learned enough scientifically about addiction to know that all mood changing chemicals, including alcohol, trigger and excite the same brain pathways that set off craving for one's drug of choice, in Hoffman's case heroin."
"Being someone whose name and face are easily recognized does not make it more difficult to treat this chronic and oftentimes fatal addiction. I have been involved in treating countless numbers of professional athletes, politicians, physicians, attorneys, judges, and yes film and television stars. They aren't very different than anyone else with the disease of addiction in the same way that they are no different than anyone else suffering from heart disease. One notable difference, however, is that the well-known must put aside who they are in the public eye and accept that they are addicts first who just happen to be actors, athletes, politicians, etc. And they MUST put total abstinence and sobriety above all else."
"The increase of opiate prescription addiction and heroin addiction among men is alarming. We are safe to say in the treatment field that it is at epidemic proportions. At North Bay Recovery Center, a 19-bed, long term recovery center for men in San Rafael, CA, we are seeing over half our young adult men admitted with opiate and heroin addictions. These demographics are not very different from what is being reported by other addiction centers across the United States."
"We have known since 1991 from a National Institute on Drug Abuse study that "anything less than 90 days of treatment is a waste of time." That really drives home another very important point for us at North Bay Recovery Center. We know that clinical outcomes support the conclusion that the longer a person is in treatment – especially the young adult male – the better chance they have at maintaining long term recovery. We find that the more that potential patients and their families educate themselves about the disease of addiction to alcohol and/or other drugs, they are drawn to programs that offer treatment over longer periods. They come to understand the value in making a commitment to doing what it takes today to ensure lasting recovery tomorrow."
"At the end of the day, total abstinence from alcohol and mood altering drugs is an imperative to avoiding relapse. Many individuals come to realize that to really come to grips with this disease, to really increase the odds that they will not relapse, they are better off making this commitment and putting in the necessary treatment time now. Sadly, Philip Seymour Hoffman may have been unable to do either. At least, we are talking about HOW Philip may have died and how to get others similarly afflicted the help they need."
"Our thoughts and prayers are with the Hoffman children and family."
About Mark Greenberg, M.A.:
Mark Greenberg is the Director of Program Development at North Bay Recovery Center in San Rafael, CA. He has been a frequent guest speaker and has appeared on national television programs including "Good Morning America" and ESPN. Mark holds the distinct honor of being selected four consecutive years to serve on the American Bar Association Commission Advisory Board on Lawyer Assistance Programs.
Mark was personally trained in crisis intervention by the late Vernon Johnson, founder of the Johnson Institute in Minneapolis, Minnesota, and has led hundreds of interventions. Mark earned his BA and MA in Behavioral Science from National University in San Diego. He is also a graduate of the University of Minnesota's Chemical Dependency Certification Program, and holds a lifetime instructor credential in Psychology with the California Community Colleges. Mark has been a member of the American College of Addiction Treatment Administrators.