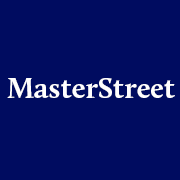 "Our partnership with MasterStreet helps us introduce our IBM and VMware classes and other training programs to the next generation of IT professionals and teams, many of which we could not reach otherwise." Matt Fox, Avnet Technology Solutions
New York, NY (PRWEB) February 05, 2014
MasterStreet (https://masterstreet.com) is proud to announce the signing of a reseller agreement with Avnet Technology Solutions (http://www.ats.avnet.com), the global IT solutions distribution leader and an operating group of Avnet, Inc. (http://www.avnet.com), that will authorize MasterStreet to provide Avnet Academy technology training classes to professionals across the United States. Avnet Academy is an offering of Avnet Services, a sales division of Avnet Technology Solutions.
For more than 25 years, Avnet Technology Solutions has helped thousands of professionals improve the quality and effectiveness of their IT projects. In recognition of its commitment to training excellence, Avnet Technology Solutions was recently designated as one of only four authorized Global Training Providers by IBM. To meet the needs of busy IT professionals, Avnet Technology Solutions offers classes in Atlanta, Boston, Chicago, Dallas, Houston, New York, Phoenix, San Francisco and additional cities across the U.S. Avnet Technology Solutions also offers convenient live-online, instructor-led classes, available on MasterStreet. For companies and departmental teams, Avnet Technology Solutions is an experienced provider of private and onsite training classes, which also can be requested through MasterStreet's website.
"At Avnet Technology Solutions, we are helping customers realize more value from their major systems implementations, integration and development efforts by expanding our commitment to world-class IT training," said Matt Fox, North America education solutions leader at Avnet Technology Solutions. "Our partnership with MasterStreet helps us introduce our IBM and VMware classes and other training programs to the next generation of IT professionals and teams, many of which we could not reach otherwise."
"We are excited to partner with Avnet Technology Solutions, a recognized leader in information technology solutions, services and training that shares our commitment to 100 percent client satisfaction," said MasterStreet CEO Thomas Lehrman. "Their in-person and live-online technology classes will provide convenient, interactive and high-ROI skills development for the thousands of IT professionals across the country who rely on MasterStreet to discover the best classes and training opportunities."
Avnet Technology Solutions' classes cover key IT-related skills and topics, including:
● Virtualization
● Performance Management
● Database Administration
● Data Warehousing
● IBM (including Infosphere, Cognos, Tivoli and more)
● AIX
● vSphere
● Network Installation
● SQL and more.
Press Contacts
Thomas Lehrman, CEO
Stephen Schmalhofer, VP of Business Development
1-866-212-1501
About MasterStreet
MasterStreet is a free nationwide search engine and booking platform for technology, business, and design classes and training. MasterStreet's search engine contains more than 5000 classes, programs, and conferences from top universities, training organizations, and conference providers that address key skill needs in Engineering, IT, Design, Marketing, Strategy, Finance, Operations, and more. MasterStreet helps partners reach leading entrepreneurs, executives, and their teams while providing useful data and analytics reports. For more information, visit https://masterstreet.com/.