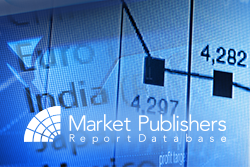 London, UK (PRWEB) February 04, 2014
At present, the Parkinson's disease (PD) therapeutics market is led by symptomatic treatments that target functional impairment in PD. For almost 40 years, Levodopa was ranked as a leading PD treatment option; it has considerably improved patients' quality of life. Nevertheless, there remains a considerable unmet need for disease-modifying treatments which slow the progression of the disease, or have neuroprotective properties. In 2012, the world PD therapeutics market stood at around USD 3.4 billion.
By 2019-end, the PD therapeutics market is poised to decline to close to USD 2.9 billion as a result of forthcoming patent expirations for high-profile Comtan, Stalevo and Azilect. With several new players, though, expected to come into the market in the next 5 years, they are not anticipated to offset the influence of generic erosion. In spite of their superior profiles if compared to the existing treatment options, these novel products are not likely to fetch a premium price as they will meet fierce competition from generics.
In-demand research study "Parkinson's Disease Therapeutics Market to 2019 - Pipeline Shows Shift Towards Long Term Disease Management" worked out by GBI Research has been recently published by Market Publishers Ltd.
Report Details:
Title: Parkinson's Disease Therapeutics Market to 2019 - Pipeline Shows Shift Towards Long Term Disease Management
Published: December, 2013
Pages: 130
Price: US$ 3,500.00
http://marketpublishers.com/report/life_sciences/diagnostics-diseases/parkinsons-disease-therapeutics-market-to-2019.html
The topical research study provides a comprehensive profile of PD including valuable information on pathogenesis, epidemiology, diagnosis and treatment algorithms as well as disease staging; includes a detailed overview of the currently available PD drugs, covering their safety, treatment patterns, efficacy and weaknesses/ strengths; presents a close look at the PD therapies pipeline; reviews the drugs in late-stage development. It offers an insightful examination of pipeline drug clinical trials by trial duration, phase, molecule type, and trial size, as well as offers programme failure rate analyses for each mechanism of action and molecule type. The study provides a granular analysis of the PD therapeutics market with an extensive summary of the major market drivers and barriers, challenges and opportunities; grants access to the historical and present market estimates, besides including multi-scenario market forecasts through 2019. The report highlights the current scenario in the key geographical markets, delves deeply into the competitive environment, discusses the co-development and licensing issues, and features the trends prevailing in the world PD therapeutics market.
Reasons to Buy:

Enhance one's knowledge of PD and its epidemiology, etiology, pathophysiology, symptoms, co-morbidities and complications, diagnosis, prognosis and disease staging, and treatment options.
Gain a precise understanding of the different levels of PD therapy (from early-stage to advanced).
Get a close look at the vast scope of the PD therapies pipeline.
Obtain access to valuable information on the currently marketed products.
Get abreast of the major trends in clinical trials.
Assess the possible risks of current or/and future development programs for PD therapeutics.
Determine the major factors influencing the PD therapeutics market growth.
Gain a clear idea of the current market scenario.
Receive access to important (present, historical and future) information on the market performance.
More insightful research reports by the publisher can be found at GBI Research page.