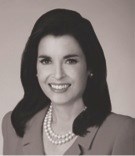 Houston, TX (PRWEB) February 04, 2014
Haute Living Real Estate Network will feature Patricia Reed as a preferred real estate professional. This unique circle of leading real estate agents presents opulent estates and extravagant properties to the affluent buyers and homeowners looking to purchase the foremost residential listings. Featuring properties with over-the-top amenities in the most exclusive locations, members of the Haute Living Real Estate Network ensure that readers are exposed to the finest that market has to offer.
About Haute Living Real Estate Network
Haute Living Real Estate Network specializes in selecting top real estate professionals, creating the most prominent directory for exceptional listings. The network website is an online destination for all real estate related news and features daily blog posts that provide up-to-date information on affluent markets and real estate developments. Access all of this information and more by visiting http://www.hauteresidence.com/
About Patricia Reed
Top producer Patricia Reed began her real estate career with John Daugherty Realtors in 2001. She specializes in River Oaks, Tanglewood, Memorial and West University, but her clients' particular needs always come first. Patricia will investigate and work for her clients in the other fine neighborhoods of Houston as well.
Patricia's dedication to her clients during the process of buying or selling a home is unsurpassed. She is willing to leave no threshold uncrossed when searching for their home. When her clients are selling their homes, she utilizes every available resource to provide expert guidance. Patricia takes great pride in personally marketing her listings and working harmoniously with her real estate colleagues to facilitate successful and smooth transactions.
Patricia grew up in Houston and graduated from Duchesne Academy. She studied in Dallas and Paris, France, receiving a B.A. in Art History from S.M.U., as well as completing Sotheby's 19th/20th century Works of Art course in London, England. Patricia's interest in art, antiques and design are valuable tools that she shares with her clients.
To learn more, visit Patricia Reed's Haute Residence profile.