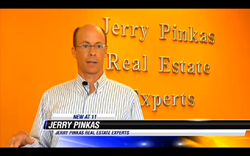 From Murrells Inlet to North Myrtle Beach SC, real estate at the beach is selling fast. That's because the lure of the beach and ocean has not gone away.
Myrtle Beach, SC (PRWEB) February 05, 2014
JP Real Estate Experts has served the Myrtle Beach area for many years and now adds state of the art tools for buyers searching for Myrtle Beach real estate. Now, in addition to offering superior services in the Grand Strand area, JP Real Estate Experts will also provide new search options in North Myrtle Beach, Surfside Beach and Murrells Inlet.
With so many websites and franchises out there selling real estate, such as Century 21, Remax, Keller Williams, it should be easy to search for properties. Many traditional companies give a few of the details, but just won't supply all of the details. This information is vital when searching for a small retirement home, a second home on the coast, or an investment in a vacation rental property.
In fact, there are over 3,780,000 results that will come up when searching Myrtle Beach homes for sale on Google. Wow, talk about confusing clutter! It's almost impossible to get the most current, up-to-date information, on all listings available. Now there is a better way.
The Jerry Pinkas Real Estate Experts are the local pros with the skill and knowledge to assist both buyers and sellers in the Myrtle Beach Area. This team is dedicated to informing clients on how to be a pro in the local real estate market and avoid common pitfalls that are costly.
Jerry's team works hard and to help even more people than just about any other group of agents in the region. The central goal is to give as much information, to as many people as possible, to avoid the pitfalls. Guests looking at Myrtle Beach Condos for Sale, houses, or land will find this information a huge help! With access to the most comprehensive MLS Listing Service in the area finding a home in Myrtle Beach, SC is now easy.
What is the secret?
These real estate experts have introduced a state of the art tool. Visitors will find tons of information, statistics, and the very latest technology. This tool will help even more people in their search for Myrtle Beach real estate deals.
Jerry Pinkas is a nationally known Best Selling author and Myrtle Beach Real Estate Expert with over twenty-eight (28) years of experience. His team are ranked with the Wall Street Journal and Real Trends Reports in the Top 250 Real Estate Teams in the Nation.
Author of several recently published books, several booklets, news columns and articles, a highly respected entrepreneur, Jerry is works hard to help people with real estate and constantly refine the property Buying and Selling process. Obsessed with educating the public and improving very efficient systems, Jerry is always eager to give the insights, tips, and secrets to his clients during their real estate buying & selling process.
Now with even more easy to use tools, customers can now view all properties for sale with lots of pictures, both interior and exterior, review sales, history and even use the detailed search features to find a perfect place at the beach.
The easy search button feature, will display all Myrtle Beach homes for sale on the Grand Strand of South Carolina including Myrtle Beach, Garden City, Murrells Inlet, Conway, Surfside Beach, Carolina Forest, North Myrtle Beach, Crescent Beach, Windy Hill, Cherry Grove, Little River and Pawleys Island.
This makes one convenient place to view everything they are looking for in one easy to find directory. Many new features are offered allow customers to now find the best deals, without any hassle.
Myrtle Beach is one of the most popular vacation destinations in the United States. The area is widely regarded as one of the best family beaches in the nation, vacationers and locals love Myrtle Beach. There is no shortage of entertainment in Myrtle Beach, as the Grand Strand is full of attractions, shopping destinations, and upscale restaurants.
JP Real Estate Experts, the East Coast's leading provider of beach real estate services, is pleased to announce its new tool for buyers searching Myrtle Beach homes for sale along South Carolinas beautiful Grand Strand.
Jerry Pinkas Real Estate Experts, Inc.
604 N 27th Ave.
Myrtle Beach, SC 29577
843-839-9870
http://www.jprealestateexperts.com/
https://www.facebook.com/JerryPinkasRealEstateExperts