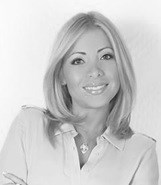 Design District, Miami (PRWEB) February 04, 2014
Haute Living Real Estate Network will feature Maria Rosales as a preferred real estate professional. This unique circle of leading real estate agents presents opulent estates and extravagant properties to the affluent buyers and homeowners looking to purchase the foremost residential listings. Featuring properties with over-the-top amenities in the most exclusive locations, members of the Haute Living Real Estate Network ensure that readers are exposed to the finest that market has to offer.
About Haute Living Real Estate Network
Haute Living Real Estate Network specializes in selecting top real estate professionals, creating the most prominent directory for exceptional listings. The network website is an online destination for all real estate related news and features daily blog posts that provide up-to-date information on affluent markets and real estate developments. Access all of this information and more by visiting http://www.hauteresidence.com/
About Maria Rosales
Maria Rosales is a full-service real estate broker at the forefront of the real estate industry, providing the highest level of services in Miami and New York. Rosales is an experienced real estate professional committed to providing unparalleled services to meet all the needs of clients and exceed their expectations. A highly driven and dedicated real estate broker with nearly a decade's worth of real estate experience, Maria has worked for Garrison Partners in Chicago, FE Samuels group in London and has extensive real estate experience in Miami with Fortune International realty and New York with Douglas Elliman.
To learn more, visit Maria Rosales' Haute Residence profile.