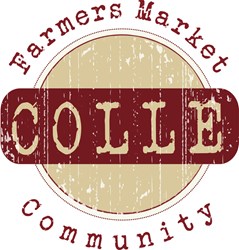 Bohemia, NY (PRWEB) February 08, 2014
Colle Farmers Market, a leading online organic farmers market, explains why organic farmers should be looking forward to 2014 and how they can expect the market to grow in the first quarter.
According to a January 24th article posted on The Packer titled "New Year Sparks Organic Demand," the New Year sparked a rise in the popularity of the organic food market. Many people are trying to eat healthier by fulfilling their New Year's resolutions and purchasing organic food.
Along with the hoards of newly healthy eaters, the article also says holiday gifts contribute to the rise in organic popularity. Gifts like juicers, cookbooks, and gym memberships help to increase demand because they promote a healthy lifestyle. Many people look to organic farmers and organic food producers to help them facilitate this new healthy lifestyle. The article explains that this is why the first quarter is considered a great sales opportunity for organic farmers.
A representative from Colle Farmers Market says the first quarter of 2014 is extremely important for organic farmers. "As everyone begins their New Year's resolutions, it's imperative that organic farmers and producers take note," he says. "People will be looking to purchase the best rated and the newest organic products on the market. Organic farmers should be prepared for a boost in demand."
The Colle rep advises organic farmers and producers to have a large quantity of their best sellers on hand. "It would be wise for organic farmers to prepare to take advantage of this sales cycle," the Colle rep says. "Sales on organic food are very high and they continue to rise as more people become health conscious. This is a very important time for organic farmers and they should be prepared to facilitate the demand with their most popular crops or products."
Colle Farmers Market is an E-Commerce enabled farmer's market community that is passionate about sustainable consumption and responsible conservation. The Colle movement is dedicated to connecting natural product vendors, organic farmers and all people who are living an organic and natural lifestyle.
#####