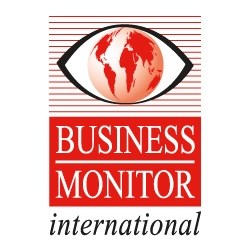 New regulations and restrictions on mining are possible in Argentina, Brazil and Colombia. This will likely encourage long-term stability and sector growth but in the short term may impede or delay mine projects.
(PRWEB UK) 5 February 2014
Business Monitor has just released its latest analysis on the Central American Mining investment opportunities in their new whitepaper 'Latin America Investment Opportunities in Mining: Risk/Reward Analysis'. The whitepaper includes Business Monitor's country comparative risks and rewards ratings tables for the mining industry in each country, with analysis of the top countries in the table and key trends and developments.
A snapshot of the whitepaper:
BMI View: The Americas region is set to remain one of the most significant mining locations in the world, with large reserves of base and precious metals. Mining is well established in most of the countries in our ratings, and the region has good infrastructure on the whole.
Chile heads our business environment ratings for Q313, due to its long-established mining sector, natural resources reserves and generally favourable regulatory environment for mining. Over the next decade the country's minimal political risk, combined with substantial mineral potential, will attract continued mining investment. However, energy and water costs are rising rapidly, and there are ongoing risks to energy supply, particularly in the north of the country, a region with significant mining activity. The country's reliance on copper and Chinese demand for its exports will also affect the industry, as we expect copper prices to fall and Chinese demand to wane. At the other end of the spectrum, Venezuela remains firmly at the bottom of the table due to the government's opposition to foreign investment into the mining sector. Our expectations for strong growth in Peru and Argentina are moderated by increasing risks to project development…
To read the rest of this brand new whitepaper and to gain access to even more of Business Monitor's expert views and analysis, please click here or contact Sarah Sutcliffe at Press(at)businessmonitor(dot)com.
Business Monitor is a leading, independent provider of proprietary data, analysis, ratings, rankings and forecasts covering 200 countries and 24 industry sectors. It offers a comprehensive range of products and services designed to help senior executives, analysts and researchers assess and better manage operating risks, and exploit business opportunities.