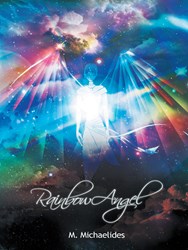 "My writing highlights the importance of virtues such as tolerance and gratitude. I use angels and imaginary locations to encourage progressive thinking and bring cheer to my readers."
Johannesburg (PRWEB) February 06, 2014
Many people encounter periods of depression and despair. For M. Michaelides, this period in her life was a blessing in disguise.
Michaelides believes she overcame troubled times after a visit by angels filled her with happiness and compelled her to write a children's fantasy novel.
"Rainbow Angel" is a fictional children's book about angels adventuring in an imaginary land. The book is intended to build the self-esteem of children and help them through periods of stress.
"My writing highlights the importance of virtues such as tolerance and gratitude," Michaelides said. "I use angels and imaginary locations to encourage progressive thinking and bring cheer to my readers."
Symbolism is prevalent throughout the novel in forms of charter names, locations and even the title. Rainbows are the most common symbol used in the new age fairy tail.
"A rainbow breaks light into seven different shades that each have a unique vibration and sound. Each color offers healing in a different way," Michaelides said. In addition to symbolizing hope and healing, a rainbow is also the symbol for my home country of South Africa."
"Rainbow Angel"
By M. Michaelides
Price: $10.95
ISBN: 978-1-4759-6248-2
Available at: Amazon, iUniverse and Barnes and Noble online bookstores
About the Author
M. Michaelides was born in Mozambique and later moved to South Africa. She has a degree in psychology, speaks 6 languages and has experienced what she believes are angelic encounters. "Rainbow Angel" is her first published book
###