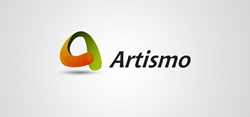 (PRWEB) February 05, 2014
Forbes Magazine has cast an online art magnate for the featured pick of its coveted Art & Style "30 Under 30" list. Online custom art store artismo.com says the pick represents a change in how art is seen and sold—and that the online art business is growing.
Carter Cleveland founded Artsy as a college student, after he tried to find art online for his dorm room and came up frustrated according to Forbes magazine (retrieved 01.10.2014). The business he created has a mission of putting all the world's art on the internet, and it has grown substantially in just five years.
Artismo, a competitor of Artsy which focuses on providing high-quality prints of fine art pieces rather than the original artwork itself, says that Forbes' choice to feature Cleveland shows a cultural shift where people increasingly have their contact with fine art through digital images, not just at galleries or museums.
Most of the other 30 Under 30 were practicing artists or designers, and putting an online art dealer ahead of them on the list indicates a profound change, Artismo says.
The company says its mission is to make sure that people can still enjoy fine art in person as well, allowing art to move from the touchscreen to the walls of their homes. It believes that beautifully framed art prints are the most affordable way to do that without giving up the detail and quality that makes fine art special.
Artismo hopes that online art sites will make fine art more accessible, encouraging a move away from generic stock art and simultaneously boosting emerging contemporary artists.
About Artismo:
Artismo.com is an online framed art store that's quickly cornering the market on fine art prints, offering the widest selection of any online dealer. In creating its catalog the company is guided by a mission to support emerging contemporary artists and make the highest quality artwork available to the general public at reasonable prices. Artismo can be contacted via artismo.com.