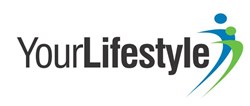 Your Lifestyle Products launch Glucoflex 1000mg, a 'one a day' Glucosamine Sulphate tablet. To celebrate tthey will provide this to NEW customers totally FREE for 1 year!
Gatwick, Surrey (PRWEB UK) 5 February 2014
The health and wellbeing supplement providers, Your Lifestyle Products, have introduced their latest product, Glucoflex 1000mg, a 'one a day' Glucosamine Sulphate tablet. To celebrate the launch they have announced that they will provide this to new customers totally free for 1 year.
This special offer has no strings attached. It is completely free; the product is complimentary, and there are no hidden extra charges. A supply of 30 tablets will be dispatched every month to new customers who sign up to this initiative.
About Glucoflex 1000mg
Limited movement affects a large population of people. Though many people go about their daily life in a struggle, Your Lifestyle Products has formulated a product that will help ease the daily troubles. Glucoflex 1000mg was launched because the company understands the importance of mobility and flexibility for wellbeing, and that looking after limbs is an essential part to maintaining a good quality of life.
Though Glucosamine occurs naturally as a structural component within joint tissue, with age the body's ability to produce this substance gradually diminishes. Glucoflex 1000mg provides the essential ingredient for those who want to maintain this daily support. Each tablet contains the recommended daily intake of Glucosamine Sulphate, so you only need to take 1 tablet a day.
If you are looking for something to help you go about your day with ease, then Glucoflex 1000mg is your answer.
To receive free Glucosamine for 1 year, contact Your Lifestyle Products Ltd today on csuk(at)yourlifestyle(dot)com or call 0208 619 0025.