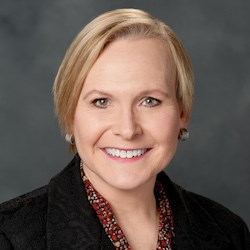 We're very proud to welcome Vicki and offer her expertise and insights to our clients.
Appleton, Wisconsin (PRWEB) February 04, 2014
ESOP Partners, an Employee Stock Ownership Plan (ESOP) consulting and administration firm serving clients across the country, today announced that it has added Vicki D. Graft to its team of ESOP professionals. Graft joins ESOP Partners with 18 years of ESOP and ERISA experience and will be working from Kansas City, Missouri, where she'll be supporting ESOP Partners' clients nationwide.
Graft, who is a Certified Public Accountant (CPA) as well as a Certified Pension Consultant (CPC) and Qualified Pension Administrator (QPA), is a highly skilled retirement services professional with significant experience in ERISA compliance, client service and project management. Her extensive working knowledge in the oversight and operations of ESOPs, including compliance testing, audit assistance, and reporting, will enhance ESOP Partners' ability to maximize clients' benefits of their ESOPs throughout the lifecycle of the ESOP.
Prior to joining ESOP Partners, Graft was a Partner and Senior Managing Consultant with BKD, a subsidiary of BKD Wealth Advisors, in Kansas City, where she was responsible for all aspects of the ESOP administration and Benefit Plan Consulting department.
Aaron Juckett, ESOP Partners president, said Graft's experience will benefit clients in a number of ways. "As a former partner of a successful CPA firm, Vicki's skills and expertise enhance our strengths, particularly in the areas of ESOP administration and ERISA compliance," he said. "We're very proud to welcome Vicki and offer her expertise and insights to our clients."
Graft is an officer and frequent speaker for The ESOP Association Heart of America Chapter in Kansas City and is involved in the National Center of Employee Ownership (NCEO), The Employee Benefits Institute and the American Institute of Certified Public Accountants (AICPA).
About ESOP Partners
ESOP Partners is an ESOP consulting and administration firm that provides a single ESOP expert as a point of contact throughout the lifecycle of the ESOP. The Company works with business owners and companies considering an ESOP to provide ESOP feasibility, plan design, and full ESOP implementation services. ESOP Partners also provides support for ongoing ESOP companies, including ESOP TPA services, distribution and repurchase obligation planning, and consulting services covering corporate governance, ESOP culture, employee communications, and second stage transactions.
About ESOPs
ESOPs are qualified retirement plans that buy, hold and sell company stock for the benefit of the employees, providing an ownership stake in the company. ESOPs are the only retirement plan allowed to borrow money to purchase stock and are generally funded only by the Company. Selling part or all of a business to an ESOP enables a business owner to sell to a built-in buyer in as little as 60-90 days at full fair market value. There are many significant tax and cash flow benefits of selling to an ESOP. An ESOP also allows for a better-managed ownership transition, preservation of local jobs, and the maintenance of a company's legacy in the community. According to the ESOP Association there are approximately 10,000 ESOPs in place in the U.S., covering 10.3 million employees (10 percent of the private sector workforce).