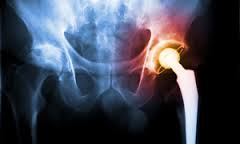 What we are doing is bringing the courtroom to our clients. It's sort of like a personalized Court TV.
Nationwide (PRWEB) February 04, 2014
As attorneys representing patients allegedly injured by Stryker Rejuvenate and Stryker ABG II hip systems build their case against the manufacturer of these hips, the number of filings continues to rise in the United States according to the latest look inside court records. Court documents issued on January 17, 2014, reveal more than 1,200 Stryker hip lawsuits have now been filed on behalf of individuals who allegedly suffered serious complications from Stryker's Rejuvenate and ABG II hip stems. There are approximately 529 cases filed in or on their way to federal multidistrict litigation. The majority of the federal cases have been consolidated into a single proceeding in Minneapolis, Minnesota before Judge Donovan Frank. (In Re Stryker Rejuvenate Hip Stem and the ABG II Hip Stem Litigation, MDL No. 13-2441, Dkt. 158.) Additionally, 597 state cases have been filed in the New Jersey coordinated proceedings, 56 cases filed in Florida, and approximately 20 additional cases filed in California, Georgia, Illinois, Indiana, Michigan, and West Virginia.
In what is a unique development, attorneys at Kershaw-Talley have created a new way to keep clients informed on the status of the proceedings by creating a litigation update website that contains video commentary by Kershaw-Talley partner, Stuart Talley. The Stryker Hip Recall Litigation Update page is part of the Defective Hip Settlement Center website that is fielding questions and offering legal advice to affected hip patients across the country. "We talk to hip patients daily who want to know about issues like statutes of limitations and the overall status of the case. Instead of writing long, boring status letters to our clients we have decided to post monthly videos where we describe what is happening with the litigation in real-time," says Talley.
Talley, who is a member of the Stryker Rejuvenate Plaintiff's Steering Committee, attends status conferences that the court holds each month and following these conferences, posts videos about what occurred in court that day. "Unfortunately, the court proceedings before Judge Frank are not televised or recorded and many clients simply are not in a position to travel to Minneapolis and sit in on the hearings. So, what we are doing is bringing the courtroom to our clients. It's sort of like a personalized Court TV for the people we represent."
The video update for the January 2013 Plaintiff's Steering Committee meeting covered the legal debate over Stryker's request to interview the surgeons of patients with alleged failed hip devices, as well as a handful of cases that have gone through full mediation, which may ultimately point to a future global settlement in the case. The next Plaintiffs' Steering Committee meeting is slated for February 20, 2014 in Minneapolis. For the entire legal update and transcript, log onto http://www.defectivehipsettlementcenter.com and click on Stryker Litigation Updates on the menu bar.
The recall of Stryker Rejuvenate and ABG II modular systems includes more than 20,000 prosthetic hips surgically implanted into patients nationwide between 2008 and 2012, according to the U.S. Food and Drug Administration. The suit alleges the device manufacturer put a failed device on the market that caused metal poisoning and in some cases led to painful revision surgeries for thousands of patients.
The legal team of Kershaw-Talley is a Sacramento-based firm that represents individuals nationwide in defective medical device cases, generating hundreds of millions of dollars in recoveries for their clients and the classes they represent. Individuals who may have been impacted by Stryker's hip systems may be entitled to receive compensation for loss of wages, medical bills, pain and suffering. For a free case evaluation and more information about the status of the case, call Stuart Talley directly at (888) 997-3152 or log onto http://www.defectivehipsettlementcenter.com.