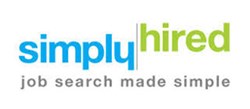 "In just a few clicks, users can reach millions of job seekers without a large investment or ambiguous job posting duration." -- Margot Nash, Product Development Director, Hireology
Chicago, IL (PRWEB) February 07, 2014
Hireology, the leading selection management platform for distributed enterprises, announced today it has partnered with Simply Hired, a top job aggregator site, to provide hiring managers greater access to qualified job seekers.
Reaching over 30 million unique job seekers each month, Simply Hired reduces recruiting cost for employers. Simply Hired's search and personalization technology connects qualified candidates to the relevant job posting. Through this partnership, Hireology users are able to post featured jobs, at an attractive price. Additionally, users are then able to view targeted applications within Hireology.
"We are thrilled to offer our users access to Simply Hired job postings," said Margot Nash, Product Development Director, Hireology. "In just a few clicks, users can reach millions of job seekers without a large investment or ambiguous job posting duration."
To post to SimplyHired, users must login to Hireology, select "Simply Hired" from the "Post to a Job Board" menu, and select "Confirm Post." For those interested in Hireology's other features, please visit The Hireology Blog.
About Hireology
Hireology is the leading selection management platform for distributed enterprises. Their award-winning Selection Manager™ includes everything an operator needs to manage their hiring process, including a fully hosted career site, integrated job postings, compensation analysis, pre-hire assessments, interview guides, background checks, skills verification and more. Franchise systems, banks and financial institutions, healthcare systems, dealer networks, and other multi-site operators use Hireology's web-based platform to deliver consistent and repeatable hiring decisions in the field - leading to lower turnover and increased profitability per location. For more information, please visit http://www.Hireology.com/.
About Simply Hired
Simply Hired®, a technology company based in Sunnyvale, California, operates job search engines in 24 countries and 12 languages. With more than 30 million unique visitors per month, the company provides job seekers access to millions of job openings across all job categories and industries, reaching job seekers on the web, social networks, mobile devices, email, and via thousands of partner sites including LinkedIn, The Washington Post, and Bloomberg Businessweek. With its Sponsored Jobs offering, Simply Hired enables employers to efficiently and cost-effectively reach candidates searching for jobs through its full-service and self-service pay-per-click (PPC) job advertising solutions. Simply Hired was founded in 2005, has offices in Sunnyvale, Los Angeles, New York and Toronto, and is privately held with funding from Foundation Capital and IDG Ventures. For more information, visit http://www.simplyhired.com.