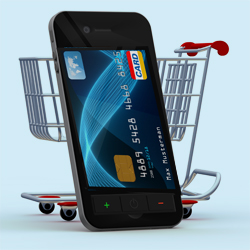 The mobile payment market has been growing by 118% annually.
Toronto, Canada (PRWEB) February 04, 2014
Consumers are increasingly demanding faster and easier ways to pay at the checkout. Everything from tap technology, to electronic payments to prepaying are just picking up are being demanded by customers buying everything from a pack of gum to televisions and computers. It is also no surprise that merchants too are seeking faster and better ways to process payments. Today's modern payment processing needs to meet these demands.
A recent report by Business Insider suggested that mobile payments were still small on the surface, "but much like an iceberg, the majority has yet to be seen" stated Parry Rosenberg, Vice President of Sales and Marketing at MONEXgroup.
The mobile payment market has been growing by 118% annually, yet still only makes up 2% of the total debit and credit card payments. Adoption rates will surely increase with the propagation of smartphones and increasing comfort with the services. "This is why merchants need to get onboard with the technology now in order to establish credibility with their own customers," commented Rosenberg.
Solutions like MONEXgroup's iOS and Android payment terminals are ideal for conditions where a bricks and mortar store simply may not apply, such as in the case of a trade show or fair. This new system allows merchants to offer credit card payments from anywhere, where usually only cash was the payment option. Alternatively, virtual terminals may be ideal for some merchants seeking a scalable and responsive system that works in a face-to-face environment to accept any transaction that the customer may want to occur.
MONEXgroup is the number one payment processing provider in Canada offering the lowest rates in the industry. Our services include: debit card and credit card point-of-sale (pos) terminals, mobile, integrated and e-commerce online payment products. MONEXgroup serves over 20,000 merchant accounts across Canada in all market segments including: restaurants, business-to-business, professional services, leisure and hospitality.
Holly Murray
MONEXgroup
Marketing Communications
HMurray(at)MonexGroup(dot)com
T: 647 204 0197
http://www.monexgroup.com