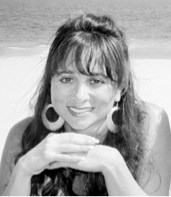 Calabasas/Hidden Hills, CA (PRWEB) February 05, 2014
Haute Living Real Estate Network will feature Desiree Zuckerman as a preferred real estate professional. This leading circle of luxury real estate agents presents opulent estates and unique properties to the affluent buyers and homeowners looking to purchase the foremost residential listings. Featuring properties with over-the-top amenities in the most exclusive locations, members of the Haute Living Real Estate Network ensure that readers are exposed to the finest that market has to offer.
About Haute Living Real Estate Network
Haute Living Real Estate Network specializes in selecting top real estate professionals, creating the most prominent directory for exceptional listings. The network website is an online destination for all real estate related news and features daily blog posts that provide up-to-date information on affluent markets, celebrity listings and real estate developments. Access all of this information and more by visiting http://www.hauteresidence.com/.
About Desiree Zuckerman
Desiree Zuckerman has a passion for real estate, and it shows! As Luxury Estates Director at Rodeo Realty, Desiree prides herself on her reputation for exceptional client service, boasting over 350 Clients for Life since 2000.
Specializing in luxury & equestrian estates, she has consistently been in the Top 1% of Realtors Nationwide and is a member of Rodeo Realty's top honor Founders Circle. Desiree's expertise with relocation clients and investors endorsed her ABR Certification. Strong negotiation and mediation skills, as well as her attention to detail, have driven her continued success. Desiree is most proud, however, of her wonderful family. Her husband, Gregg, has been licensed since 1986 and is her partner in life as well as in business. Her son, Benn, is also licensed & currently pursuing his degree from USC Marshall School of Business. Her daughter, Brittnee, helps with the family business when needed, and she is currently pursuing her own college degree. The Zuckerman family proudly gives back to the community through their involvement in several charities, such as MDA fundraisers and sponsoring RockLife Foundation, which brings awareness to help prevent teen suicide through an anti-bullying campaign.
To learn more, visit Desiree Zuckerman's Haute Residence profile.