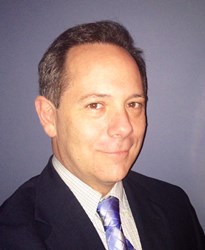 Association Management Group expands in the Triangle... names Ted Parenti Regional Manager.
Raleigh, NC (PRWEB) February 17, 2014
Association Management Group, Inc. (AMG) announced that it has named Ted Parenti Regional Manager and Senior Community Manager. He will lead the firm's operations in the Raleigh, Durham, Chapel Hill metro area. AMG is one of the Carolina's most established manager of condominiums, HOAs, homeowner and townhome associations.
Mr. Parenti will have senior responsibility for the firms management and operations in the Raleigh, Durham, Chapel Hill metro market. Mr. Parenti has previously successfully managed residential homeowner and condominium associations in the area, as well as retail shopping centers throughout North Carolina.
Prior to his entry into the property management field, Ted worked as a small business owner, corporate training specialist, and sales and product manager. Ted served in the US Army Transportation Corps and is a graduate of the University of Colorado, in Boulder. Ted enjoys hiking, skiing, sailing and tennis. Ted and his wife, Emily, reside in Chapel Hill with their two children.
With six locations in the Carolinas, AMG features state of the art management techniques as well as "hands on" customer service that have enabled them to obtain better than 98% overall customer satisfaction. AMG's unique and proprietary management systems allow them to offer a consistently higher quality of service than their competition.
The company manages condominium, townhome, and planned unit developments from their offices in Greensboro, Winston-Salem, Research Triangle Area, Asheville and Charlotte, North Carolina, and Greenville/Spartanburg, South Carolina. AMG's philosophy is simple: "Provide superior performance at a competitive price."
To learn more about the company, visit http://www.amgworld.com or http://www.hoacarolina.com.