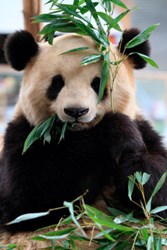 San Francisco, California (PRWEB) February 06, 2014
Zion Health is proud to announce their top-selling vegan, organic healing clay soaps are now available at Viva La Vegan Grocery located on 2723 Ocean Park Blvd in Santa Monica, CA. Viva La Vegan Grocery is a 100% vegan natural food store that specializes in hard-to-find vegan items. They are committed to protecting animal rights and offering products for a vegan lifestyle that preserve and protect the natural environment and alleviate animal suffering. Zion Health sources organic ingredients and high-grade, mineral-rich montmorillonite clay for their line of organic, vegan cleansing soap bars.
A growing number of eco-conscious consumers are adopting a vegan lifestyle to protect the exploitation of animals and safeguard natural resources. Animal lovers now have a cruelty-free option for natural body-care cleansing with Zion Health's line of organic, vegan clay soaps at Viva La Vegan Grocery. These organic soaps are uniquely formulated with naturally, sustainably-sourced calcium montmorillonite clay, healing essential oils, and edible coconut oil for effective, gentle cleansing
For Eco-consumers seeking natural body care products, the combination of botanical oils and healing clay in Zion Health's vegan clay soaps, make the bars an attractive alternative to harsh, drying chemical soaps. Montmorillonite clays have long been used to detoxify and cleanse skin naturally. Research from Wendell Hoffman, author of "Using Energy to Heal," indicates that clay used in a bath can draw out toxic chemicals through the pores of the skin. The clay has a negative charge that binds and removes positively charged bacteria and environmental pollutant residue on the skin.
Healing clay body care products from Zion Health are vegan, naturally sourced and Eco-friendly. Zion Health's organic, natural ancient clay products are available at Viva La Vegan grocery located on 2723 Ocean Park Blvd in Santa Monica, CA. Zion Products are also sold at Whole Food Markets in California, Florida and Massachusetts. Zion Health provides its consumers with pure skin and body care products that are vegan, free of parabens and aluminum and formulated using certified organic ingredients whenever possible.