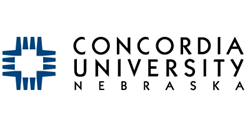 We applaud Sandra's involvement in this pursuit and are incredibly pleased that she has represented Concordia Nebraska abroad.
Seward, NE (PRWEB) March 11, 2014
Concordia University, Nebraska is proud to announce that Sandra Pena, a current student in Concordia's online Master of Public Health program, was selected as one of 20 individuals to participate in a weeklong service-oriented mission trip to Cuba in January 2014. The educational exchange trip was sponsored by the American Public Health Association (APHA) and offered participants a real-world opportunity to apply their knowledge of public health in underserved communities.
Pena, who is pursuing an online Master of Public Health from Concordia Nebraska, has volunteered with an array of nonprofit organizations, traveling to underdeveloped countries, such as Nicaragua, Peru and Guatemala. She has also worked in emergency medical services for a decade, with the greater majority of her time spent working in emergency/trauma medicine and orthopedics.
While in Cuba, Pena met with grassroots neighborhood organizations to better understand the social determinants and risk factors affecting the Cuban population's health, along with the health policy challenges faced in both the U.S. and Cuba. Pena describes her experience as "an amazing trip that encouraged personal and professional growth. This experience was perspective changing and will influence how I move forward as a student and future public health professional. I found my limited perceived notions about Cuba require a complete revision. At the same time, I learned that my own framework for understanding and relating was not prepared for such an experience."
"We applaud Sandra's involvement in this pursuit and are incredibly pleased that she has represented Concordia Nebraska abroad," stated Dr. Jen Janousek, online MPH Program Director, "All of our online Master of Public Heath students are given the opportunity to participate in a health focused international mission trip on an annual basis. The hands-on global experience allows students to apply what they've learned in the classroom and understand how it's applicable to real-world scenarios."
The online Master of Public Health program at Concordia University, Nebraska features two distinct specializations — Community Health Education and Health Policy and Administration. The degree is built on the University's Lutheran faith and values and instills within its' students a desire to bring health care to the underserved populations.
Concordia Nebraska's online MPH program is ideal for those looking to become a leader in their community and improve access to public health. Visit onlineprograms.cune.edu or call 877-497-5848 to learn more.
About Concordia University, Nebraska:
Concordia University, Nebraska was founded in 1894 by The Lutheran Church—Missouri Synod and carries forward a mission of providing excellent Christian education as it welcomes all students seeking lives of learning, service and leadership. Concordia Nebraska is fully accredited by The Higher Learning Commission (HLC) of the North Central Association of Colleges and Schools and offers more than 50 undergraduate programs and approximately 20 graduate degrees, specializations, certificates and adult learning programs.