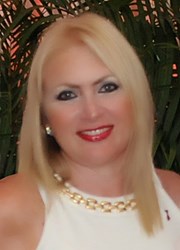 Wear Red and celebrate "Go Red for Women" on February 7th, 2014
Miami, Fla (PRWEB) February 05, 2014
Natalie Baro, President and CEO of Michelsen Advertising, Chair for the 2014 American Heart Association's "Go Red for Women" will be launching the "Go Red-Por Tu Corazon events for the first time in Miami-Dade and Broward counties. The Go Red for Women campaign and the Go Red- Por Tu Corazon events take place in order to raise awareness on heart disease, the No. 1 killer of women.
As the 2014 American Heart Association Chair for "Go Red for Women", Natalie leads the fundraising efforts by corporate and patron donations and support. During the year of 2014 the American Heart Association and the volunteer leadership team has a record breaking fundraising goal. Natalie and the Michelsen Advertising Team have a Plan of Action for February "Heart Month" to create awareness on Heart Disease within the Miami/Ft. Lauderdale DMA and fundraise for the American Heart Association.
Michelsen Advertising will launch a PSA campaign that will be airing within the General Market and Hispanic Markets and has been able to obtain great support from their media partners and during the month of February in the Miami/Ft. Lauderdale DMA via Television, Radio, Print and Outdoor. "This would be the most effective way to reach our community and create awareness of Heart Disease and the latest forms of preventions," said Natalie. "All I ask is that everyone begins to look into the symptoms and try to avoid this silent killer from taking over our lives."
In addition to the PSA campaigns, Natalie and the Michelsen Advertising Team have reached out to all their contacts where they can Go Red on Friday, February 7th "National Wear Red Day." Media companies and friends can turn their workplace Red for the day and raise funds internally for this great cause that is fighting against the disease that is taking the lives of so many women at an early age.
For information regarding how you or your company can further support the 2014 Go Red for Women campaign and the Go Red for Women Por Tu Corazon events, please contact Michelsen Advertising to make a difference.
Natalie Baro's Story
A survivor herself, Natalie unfortunately lost her spouse, mother and other family and friends to this terrible heart disease. She then realized that she wanted to make a difference in the community and help in creating awareness and raising funds for the American Heart Association. She does not want others to have to go through the terrible moments that she went through by not knowing how to notice potential and dangerous heart attack symptoms. Not knowing how to perform CPR, she wants to make others learn the basics on CPR and how to help save a life. How to use a defibrillator and making sure people know where to go when they need information on heart disease is also part of her plan.
About Michelsen Advertising
Natalie Baro is President and CEO of Michelsen Advertising, a full Service Advertising Agency, with over 25 years of experience locally, regionally, nationally and internationally and specializing in General Markets and Multicultural Markets (Hispanic, African-American, Caribbean and Creole). With an extensive and important client base Michelsen serves a variety of industries such as Healthcare, Insurance, Telecommunications, Financial, Travel, Food and beverage, and Sports to name a few. Michelsen Advertising has been decorated with well over 45 industry and business awards with its many accomplishments in the field of marketing and advertising.
About the American Heart Association
Founded in 1924, the AHA is the nation's oldest and largest voluntary health organization dedicated to building healthier lives, free of cardiovascular diseases and stroke. To help prevent, treat and defeat these diseases – America's No. 1 and No. 4 killers – funding cutting-edge research, conduct lifesaving public and professional educational programs and advocate to protect public health.
Contact Information:
Gustavo de Quesada, Michelsen Advertising
305-446-5211
gdequesada(at)michelsenadvertising(dot)com