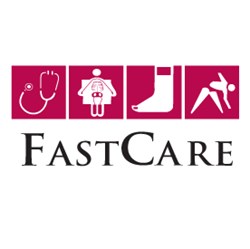 Miami, FL (PRWEB) February 05, 2014
Urgent care, as opposed to traditional hospital care, has recently become a faster, more affordable, and more flexible alternative. Now, with urgent care centers appearing all over the United States, it is easier than ever before to get medical care for non-life-threatening medical issues.
FastCare, a provider of urgent care in Miami, FL, announced today that an extensive network of medical professionals has signed on to provide specialized referral-based care for patients with specific medical needs. If, for example, a patient needs foot surgery or a specialized foot diagnosis, medical professionals at FastCare's Miami urgent care centers can refer them at significantly lower costs and more quickly than at a hospital emergency room or even at a general physician's office.
The doctors providing referral care are located in Aventura and Miami Beach, respective to FastCare's two locations. They diagnose and treat a range of ailments from sprains, fractures, concussions, and more. Pediatricians like Drs. Jose Mark Rub and Beny Rub (for child care) are available, as well as family practice doctors at the Hallandale Medical Center and at the Center for Advanced Medical Care. If needing cosmetic or reconstruction surgery, FastCare also refers Dr. Thomas J. Zaydon, Jr., FACS, Pat Pazmino, MD, FACS, and the Miami Beach Cosmetic Plastic Surgery Center. When it comes to ear, nose, and throat care, for respiratory disease or problems, FastCare refers South Florida ENT Associates, located in Miami Beach. Finally, for foot and ankle issues, the Florida Foot and Ankle Assoiates, LLC are the professionals of choice.
Life-threatening conditions are not treated at any facility for urgent care in Miami - this is the focus of hospitals, which have more equipment and larger facilities for such. FastCare also does not perform surgery, but can provide diagnoses and referrals for surgical procedures. Life-threatening conditions should be handled with an immediate 911 call. Urgent care is a great option, however, for most other conditions, from the seasonal flu to colds and strep throat, to minor body injuries.
Right across the Julia Tuttle Causeway is FastCare's walk-in clinic in Miami Beach, and in Aventura, their location is just off of the East Dixie Highway. Even without insurance, anyone over the age of 5 is accepted for treatment at FastCare, and with or without an appointment. Filling out a Quick Appointment form, however, can guarantee quicker service at any FastCare clinic.
Contact FastCare at 786-923-4000 or visit their website at http://www.myfastcare.com/.