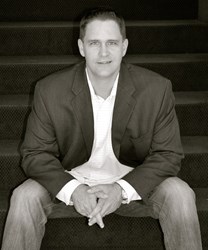 The NSA knows what we are up to and so does Google.
Murrieta, CA (PRWEB) February 05, 2014
Rebekah Radice is a social media strategist, consultant, trainer and digital marketing specialist. She started her first blog in 2007 and her first business when she was eight years old.
Radice has worked with corporate giants as well as with mom-and-pop operations. Her passion lies in content marketing and is a strong proponent of integrated media. She told Wes Schaeffer, The Sales Whisperer®, "Entrepreneurs should use all forms of social media they can, Facebook, Pinterest, Twitter, and all the rest. Google + is an opportunity to branch out further."
She also shares with Schaeffer which business are doing well with Google + and which have a way to go. To listen to the entire interview, go to http://www.thesaleswhisperer.com/session36.
About The Sales Whisperer®
Wes Schaeffer is a sales and marketing industry leader who works with and specializes in the Infusionsoft sales and marketing platform. He and his team of Infusionsoft Certified Consultants educate, support and train clients on sales and marketing practices including social media, SEO, CRM, email marketing, and ecommerce.
Visit http://www.thesaleswhisperer.com to learn more about the company, and discover how it can help your business grow.