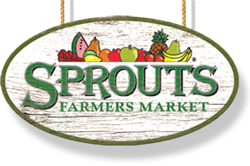 (PRWEB) February 07, 2014
Health Logics Laboratories is proud to announce a partnership with Sprouts Farmers Markets. Sprouts now carries the following Health Logics products:
o BioCell Collagen®
o Fluid HA™
o Spinetrac C2™
Sprouts Markets pride themselves on offering a wide selection of natural and organic products with the feel of an old-fashioned produce stand. With over 160 markets from Texas to California, Sprouts has established itself as one of the premier natural food stores in the country.
Check out Health Logics products at your local Sprouts Farmers Market today! And be sure to watch out for Sprouts' Vitamin Extravaganzas, when all Health Logics products will be available for 25% off!