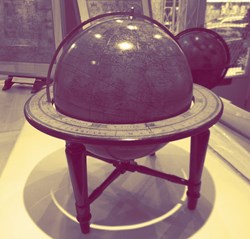 San Jose, CA (PRWEB) February 05, 2014
The California based premium moving company, England Van Lines, is now offering in-depth customer guidelines for those wishing to hire professional long distance movers. The guide, which is available upon request, gives customers and potential customers some much needed help on the ins and outs of long distance moving.
England Van Lines is looking to strengthen their lead over competitors by offering an in-depth guide for long distance moving. The guide includes everything from the basics, such as checklists and common issues to look out for, to the more complex. On the complex end, the guide supplies helpful info about how to choose the best interstate movers, as well as explanations of common and uncommon scams that some less reputable moving companies have been known to pull on unsuspecting customers.
One of the most helpful aspects of the guide is the step by step section, which outlines the sort of tasks and issues that those looking to move long distance are likely to encounter at each stage of the move. The step by step section includes both obvious items, such as canceling utilities at the old residence, and not so obvious items, like making sure any homeowner's insurance does not expire before the old residence has been sold.
A current England Van Lines customer who has read the guide was quoted as saying about it, "It was a huge help for me overall. I'm only twenty-four and I've never moved more than fifty miles before. So, I was pretty unprepared for all the challenges of picking up my entire life and moving it clear across the country. There was a lot in there that people might not think of, especially if they are a bit unorganized and inexperienced like I was. I never would have thought to make sure none of my stuff was illegal in the state I was moving to. You would think that with the U.S.A being one country you wouldn't have to worry about that, but you do. There's a ton of random items, like certain fruit or animal products, that you're not allowed to transport over state lines. That's the kind of stuff that could easily slip your mind with everything going on during a big move…I'm definitely glad I went through it, and I'm even gladder I went with the company that wrote it. They really know their stuff."
When asked about the guide, company spokesperson William Alexander admitted, "It's a pretty comprehensive guide and there's actually a lot in there that most people hopefully wouldn't need to know under normal circumstances. But we thought it better to be inclusive and make sure that no matter what the reader's situation is, they would have all the information they need. That's just part of the way we do business. It's better to be over prepared and know more than necessary, than to be underprepared and get stuck in a bad situation."