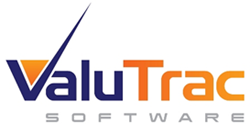 (PRWEB) February 05, 2014
ValuTrac Software (ValuTrac), a leading software solutions provider to the appraisal management and mortgage lending industry, today announced the integration with LendingQB, a provider of end-to-end loan origination software (LOS). This integration will allow LendingQB customers to seamlessly and effectively facilitate appraisals from within LendingQB. This system to system integration will also allow for the automated delivery of completed appraisal reports and other documents back into LendingQB. Removing manual steps in this process will minimize risk and increase operational efficiency.
ValuTrac's direct integration with LendingQB is available with the ValuTrac Pro and ValuTracPro Plus products.
"We are excited about working with our newest integration partner, LendingQB, and the trusted value they add to our customizable appraisal management platform," commented Clint Cornett, CEO of ValuTrac. "By partnering with LendingQB, our customers have more seamless electronic interface options, and ValuTrac takes another step in integrating innovative technology into a holistic platform to further streamline and mitigate risk throughout the lending value chain."
Mr. Cornett added, "ValuTrac is committed to being the leader in providing appraisal management companies, banks, credit unions, and mortgage lenders appraisal management solutions, allowing them to operate more efficiently, enhance customer service and ensure industry regulatory compliance."
"The ability to order and receive appraisals directly within the LendingQB platform shortens the ordering process saving our clients valuable time daily," stated Binh Dang, LendingQB president. "This integration continues LendingQB's commitment to providing seamless integrations and a more efficient lending process to our clients per our Lean Lending strategy."
About ValuTrac Software, Inc.
Launched in 2009, ValuTrac Software is a fully customizable appraisal management platform, which enables financial institutions and appraisal management companies to efficiently manage appraisal workflow across one scalable internet based platform. ValuTrac offers products aimed at expediting the appraisal process while ensuring industry compliance. As the industry demands Web-based software that allows customer relationship management (CRM) in an ever-increasing time-sensitive manner, ValuTrac fills the void while providing a vast knowledge base from past work on the client side of lenders and AMCs. For more information on ValuTrac Software, please visit http://www.valutracsoftware.com/.
About LendingQB
LendingQB is a provider of 100% web browser-based, end-to-end loan origination software offering residential mortgage banking organizations lean strategies for optimal performance resulting in faster cycle time and lower costs per loan. For more information, please call 888-285-3912 or visit http://www.lendingqb.com.
Media Contacts:
For ValuTrac
John Lovallo, LEVICK please call 917-612-8419 or email jlovallo(at)levick(dot)com
Bridget Connelly, LEVICK please call 202-973-1352 or email bconnelly(at)levick(dot)com
For LendingQB
Staci Dao, please call 714-957-6334 ext. 2342 or email stacid(at)lendingqb(dot)com