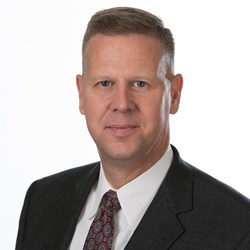 San Diego, CA (PRWEB) February 06, 2014
Kiran Analytics, a leader in predictive analytics solutions for retail banks, announced today that Randy Ross has joined its executive team as Vice President of Sales. Mr. Ross will lead Kiran's sales, business development, customer relationship management, and strategic partnership processes to help retail banks succeed with their branch transformation and growth initiatives.
Jim DeLapa, CEO of Kiran Analytics, said, "I'm pleased to welcome a seasoned executive like Randy to help lead our growth and success with retail banks. His extensive experience in the retail banking industry, and his proven track record will add significant value to our growing business in the financial services industry and to our customers' success. Randy's enthusiasm and ability to motivate teams are great assets to Kiran Analytics as we advance the use of our predictive analytics solutions in retail branch transformation."
Mr. Ross said, "I'm looking forward to helping retail bank executives make better decisions with Kiran's predictive analytics driven solutions as they manage growth and transformation while reducing operational expenses. Whether it is introducing new products or services, reducing the branch network footprint, rolling out new branches with new branch formats, or developing new customer facing roles, branch staffing and talent acquisition are critical success factors for branch transformation. I can see why leading banks are choosing Kiran Analytics. Kiran's innovative predictive analytics solutions, proven track in retail banking, and genuine commitment to customer success make them an ideal partner for branch transformation."
Mr. Ross joins Kiran from ABG Marketing and Business Communications where he led the business development, sales, and marketing efforts. Ross previously served on the executive management team of Cohen Brown Management Group, and had a highly successful sales leadership career at Harland Clarke. His broad executive leadership experience has included rapidly growing sales as well as completing successful business turnarounds and transformations.
Prior to beginning his civilian career, Ross served as an officer in the U.S. Marine Corps, rising to the rank of Captain. He graduated from the University of Illinois with concentrations in Mathematics and History.
About Kiran Analytics Inc.
Kiran Analytics drives intelligent branch transformation for retail banks through the application of predictive analytics. Kiran's solutions help forecast branch staff levels accurately, hire better people faster, plan and schedule resources efficiently. As a result, retail banks increase sales and customer service while reducing operational costs. Kiran Analytics solutions have been deployed in over 10,000 branches.