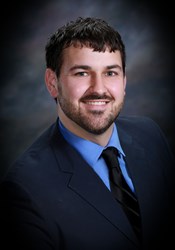 Bio-indicators for the health of an estuary, oysters filter the water column for food so much can be gleaned by understanding them. Shakespeare once wrote, "The world is your oyster." To me, it reads a bit differently: Oysters are my world. - Nick Gaspard
(PRWEB) February 05, 2014
Specializing in survey, mapping, engineering, environmental, and advanced technology services, Fenstermaker proudly introduces a new environmental service to their comprehensive roster of work: Oyster Assessments. Its environmental professionals have outlined the pertinent facts below, which may concern and thus be of interest to operators conducting business within an area that supports or is capable of supporting oyster resources.
Why are oyster assessments necessary?
In the State of Louisiana, an oyster assessment satisfies conditions within a Coastal Use Permit that is required by the Louisiana Department of Wildlife and Fisheries. Coastal Louisiana supports two major industries—our country's leading oyster production and abundant oil and gas operations—which gives our state an extraordinary position of economic opportunity. The environmental implications are complex, so oyster assessments are integral to preserving these oyster habitats while simultaneously serving as a fair negotiation tool between oil and gas operators and oyster lease holders.
What is a biological oyster assessment?
A biological oyster assessment is the scientific estimate of the quantity of eastern oyster (Crassostrea virginica) resources within a defined boundary. Louisiana currently leases out approximately 388,000 acres of water bottoms to private citizens and businesses while holding another 1.6 million acres in public seed grounds and reservations. Louisiana's coastal regions boast one of the highest levels of oyster production in the country, as well as serving as home to one the richest oil and gas fields. This unique combination causes complications when both endeavors need the same space to thrive.
Nicholas Gaspard, Fenstermaker's Oyster Lease Damage Evaluation Board (OLDEB) certified biologist, can assist clients in navigating the complex and difficult task of completing a biological oyster assessment and/or damage settlement negotiation. The company's headquarters is in Lafayette, Louisiana, and its in-house Marine Biologist has over ten years of experience specializing in oyster biology and ecology, particularly along coastal Louisiana. Adept at studying and managing the exceptional circumstances of Louisiana coasts, Fenstermaker is especially qualified and equipped to perform biological evaluations within coastal areas. Each oyster assessment project is treated objectively through a scientific determination, culminating in a professional report that presents fair, unbiased and extensive data.
Regarding his expertise, Mr. Gaspard shares how he became interested and proficient in this specialized service: "I learned to appreciate oysters while studying at Nicholls State University in Thibodaux, LA. My Major Professor and personal mentor, Dr. Earl Melancon, taught me everything I could ever hope to know about oysters and so much more. My passion for oysters comes from a thirst for knowledge: to constantly learn and improve. Primarily, I enjoy oyster research because oysters are bio-indicators for the health of an estuary. Since oysters are sessile (non-mobile) organisms that filter the water column for food, much can be gleaned by understanding them."
When are oyster assessments necessary?
Biological oyster assessments are required when any coastal activity may impact the water bottoms of areas containing oyster leases and/or oyster seed grounds. These activities include, but are not limited, to the following:

Proposed Well Locations
Flowline and Pipeline Installation, Repair or Removal
Structure installation (Saltwater Barge, Production Facility, etc.)
Bucket or Spray Dredging
Propwashing
Access Routes
Site Clearances
Coastal Restoration Activities
For those interested in learning more about oyster assessments and their role in the permitting process, Fenstermaker will be exhibiting this week from Booth #2352 at the 2014 Winter NAPE conference in Houston, Texas. Jane Fournet, the firm's Lafayette Environmental Operations Leader, and Chad Soileau, a Houston Environmental Director, will be available to discuss the company's expansive environmental services. Both individuals, along with John Fenstermaker (Vice President, Survey), Marc Broussard (Lafayette Survey Operations Leader), Robert Miller (Lafayette Engineering Manager), David Cormier (Houston Operations Leader), and Paul Hendricks (Houston Survey Director), will present the company's extensive resources in promotion of the energy industry at the expo event.
Fellow NAPE attendees are welcome to visit with Fenstermaker's energy experts in the survey, environmental, and engineering fields at this week's event. While at Booth #2352, test your luck by leaving your business card for a chance to win a 48-quart ice chest and $100 gift certificate to the Cajun Grocer. Everyone who drops by will walk away with a sample of some of Fenstermaker's new "Hot Stuff"!