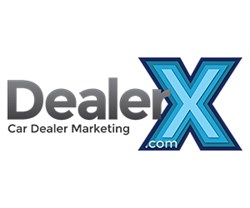 Edgewater, NJ (PRWEB) February 05, 2014
Today, digital advertising firm MediaRevo is announcing their recent launch of Volkswagen's brand new WorldAuto Certified Pre-Owned (CPO) web portal at http://www.WorldAutoCertified.com.
By gathering information from over 640 Volkswagen dealerships spanning the United States, this innovative web portal instantly grants users access to thousands of pre-owned vehicles nationwide. MediaRevo's proven expertise in dynamic website creation made them the ideal
candidate for the web portal project. The result is a website that is the first of its kind - a comprehensive pre-owned vehicle search engine built on the open-source CMS platform Wordpress.
Since the mid-1950s, Volkswagen of America has been a driver-minded automotive company - and the introduction of the open-source powered WorldAuto web portal follows in these footsteps. By offering the Volkswagen dealer network's complete WorldAuto used car inventory on one simple website, MediaRevo has pioneered an expansive search tool to streamline the way buyers can search online for their next pre-owned vehicle. Results are based on user input and sorted by location with the ability to further refine the search by price, mileage, model, color and distance.
To Scott Weitzman, General Manager of Used Vehicle Operations at Volkswagen of America (VWoA), it was crucial that this portal be optimized for extraordinary performance on mobile devices. Using cutting-edge technology, MediaRevo designed the WorldAuto web portal to respond to a user's location, browser, screen resolution and operating system. To emphasize this, the platform was built on responsive technology that automatically renders optimally to provide a clean user experience regardless of the device used (mobile phone, tablet, etc.).
MediaRevo principal Jeffrey Tognetti says, "The new website is as progressive as the WorldAuto Certified program itself. We are especially proud of our accomplishment and the confidence and support afforded us by Volkswagen."
The WorldAuto program is also cutting-edge in that it encompasses not only Volkswagen models but competitive brands as well. In addition to the standard suite of protection that a CPO Volkswagen offers to consumers, Volkswagen dealers may extend that same peace-of-mind to other brands of used vehicles sold under the WorldAuto umbrella. Most any make and model that is less than six model years old with no more than 75,000 miles on the odometer qualifies for WorldAuto. The certification process for Volkswagen CPO vehicles includes a rigorous 112-point inspection, grants the customer a 24-month or 24,000-mile limited warranty and 2 years of 24-hour Roadside Assistance. Non-Volkswagen vehicles also include a rigorous 112-point inspection while providing the customer with a 12-month or 12,000-mile limited warranty and 1 year of 24-hour Roadside Assistance.
The popularity of The World Auto Certified program is expected to catapult with the introduction
of the WorldAuto web portal. According to Mr. Weitzman, "MediaRevo has delivered a truly groundbreaking product that will propel the Volkswagen WorldAuto program to the screens of hundreds of thousands of online used car shoppers every month. They have provided a solution to Volkswagen of America that truly changes the pre-owned user experience."
For more information about the WorldAuto Certified program, please visit WorldAutoCertified.com. For more information on MediaRevo and its products, please visit CarDealerMarketing.com
About Volkswagen of America, Inc.
Founded in 1955, Volkswagen of America, Inc., an operating unit of Volkswagen Group of America, Inc., (VWoA) is headquartered in Herndon, Virginia. It is a subsidiary of Volkswagen AG, headquartered in Wolfsburg, Germany. VWoA's operations in the United States include research and development, parts and vehicle processing, parts distribution centers, sales, marketing and service offices, financial service centers, and its state-of-the-art manufacturing facility in Chattanooga, Tennessee. The Volkswagen Group is one of the world's largest producers of passenger cars and Europe's largest automaker. VWoA sells the Beetle, Beetle Convertible, Eos, Golf, GTI, Jetta, Jetta SportWagen, Passat, CC, Tiguan, and Touareg vehicles through approximately 640 independent U.S. dealers.