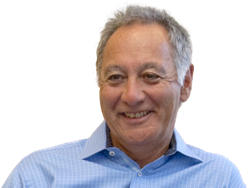 San Carlos, CA (PRWEB) February 06, 2014
Rob Fuggetta, founder /CEO of Zuberance and author of "Brand Advocates: Turning Enthusiastic Customers into a Powerful Marketing Force," (Wiley, 2012) has been named a Top 40+ Digital Marketing Strategist by the Online Marketing Institute (OMI), the worldwide eLearning leader in digital marketing education
OMI's annual list of the Top 40+ Digital Marketing Strategists is live on the OMI blog and can be found here: http://www.onlinemarketinginstitute.org/blog/2014/01/top-40-digital-strategists-in-marketing
"Rob Fuggetta is a true digital marketing visionary and innovator. He created the category of Advocate marketing, and continues to push the envelope with new ways that brands can engage and activate their Advocates," said Aaron Kahlow, OMI CEO & Founder.
"I'm honored to be a part of this distinguished group of digital marketers," said Fuggetta. "The honorees are digital marketing leaders and innovators, and whose passion for digital marketing is unsurpassed," he said.
About the Top 40+ Digital Marketing Strategists
OMI annually recognizes 40+ digital marketing strategists, selected as the luminaries who have paved the way for digital marketing innovation and education throughout the past year.
The list is comprised of distinguished OMI educators, authors, digital strategists, contributors and speakers, known for:

Embracing the latest integrated digital strategies and technologies
Advancing the industry through education — speaking, blogging, and teaching
Driving game-changing results for their clients and organizations
As the digital marketing landscape continues to evolve, it's critical that marketers embrace the latest changes, create proven best practices, drive new opportunities, and ultimately stay ahead of competitors. Through their involvement in the professional community, whether speaking, blogging, or teaching, these leaders are empowering marketers to do just that.
See more at: http://www.onlinemarketinginstitute.org/blog/2014/01/top-40-digital-strategists-in-marketing#sthash.fMBq3zRF.dpuf
About Rob Fuggetta
Rob Fuggetta (@RobFuggetta) is the world's leading expert on brand advocacy. Fuggetta's book -- "Brand Advocates: Turning Enthusiastic Customers into a Powerful Marketing Force" -- has been called "the ultimate guidebook for brand advocacy." Fuggetta is an OMI social media class instructor and whose blog posts have been published by OMI. Fuggetta also is a popular, in-demand speaker who has delighted audiences at AD:tech, the Online Marketing Summit, the plus events sponsored by AMA, PRSA, DMA, the ANA and others. Fuggetta's articles have appeared in Fortune, Fast Company, Marketing Sherpa, iMedia, and other leading publications and online venues.
About Zuberance
Zuberance is the leading Brand Advocate marketing company. Zuberance delivers Advocate marketing programs and campaigns for leading consumer and business brands that drive leads, sales, and positive Word of Mouth. For more information, visit http://www.zuberance.com or follow Zuberance on Twitter @zuberance.