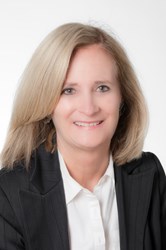 We are excited to have Linda join Heritage Sotheby's International Realty. We look forward to her joining our excellent Napa Valley real estate team. Welcome Linda." – Kelly Norris, Executive Vice President.
Napa, California (PRWEB) February 06, 2014
Heritage Sotheby's International Realty a leading Napa Valley real estate brokerage, announced today that Linda Butterwick will join the company on February 9, 2014. She will work out of the Napa real estate office located at 780 Trancas St. Napa, California.
Linda graduated with a Masters of Arts Degree from Arizona State University. She majored in Special Education and minored in Psychology. After graduation she began teaching in Arizona. Relocating to California in 1975, she worked in a variety of teaching and administration positions throughout Southern California.
Retiring after 32 years, in 2005 Linda began her career in Real Estate in Laguna Beach. She joined Sotheby's International Realty when they opened in South Orange County in 2008. In 2012, Linda and her husband Kyle bought their dream retirement home in beautiful Napa Valley. Her professional transition and move to the Napa Community was complete in December 2013.
Happily married for 39 years, with two beautiful daughters, Linda has been actively involved in a variety of community services. Philanthropy has been a large part of Linda's life as a parent and community member. School Power, National Charity League, the Assistance League, Soroptomists and Athletics Boosters are all organizations where Linda has served many leadership roles and community liaison positions.
Her accomplishments include:
Orange County Special Schools Principal
Irvine Unified School District Program Specialist
Special Education Resource Specialist
Special Education SDC teacher K-12
California State University, Long Beach Fieldwork Supervisor
Because of her strong education background Linda was able to help families explore neighborhood schools and assist their relocation needs. Her goal is to continue to work in the Napa County Community and serve new and Napa community families with their housing and special education needs.
About Heritage Sotheby's International Realty:
Heritage Sotheby's International Realty specializes in listing and selling Napa Valley real estate. From high-end luxury homes, vineyards and investment properties to starter homes and vacation cottages, Heritage Sotheby's International Realty's highly experienced real estate agents and brokers are some of the most experienced and knowledgeable Realtors in Northern California.