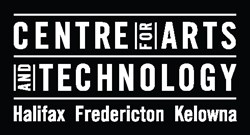 (PRWEB) February 05, 2014
The name Gary Fong is well-known in the photographic industry and in recent years his notoriety has spread to other industries as well. Originally a musician, Gary has followed his own winding path to success, including several critically acclaimed photography light modifiers, countless conference appearances, an online photo-sharing website and a book. The Centre for Arts and Technology are pleased to be hosting Gary here in the digital photography studio as he prepares for his speaking engagement at the Wedding & Portrait Photography Expo in Las Vegas this year.
The value in these industry connections lies with the students, having established connections through their post-secondary institution can make or break a graduate's success after completing their schooling. Some of our digital photography students will be on hand to hear Gary share his thoughts on how to be an entrepreneur in our changing marketplace, an important topic in a fast-paced economy. He will also be sharing some insights on personal marketing and promotion, something every freelance business person should know. And to top it all off, he will be unveiling a new and exciting light modifier to this captive audience.
This event takes place at the Kelowna campus of The Centre for Arts and Technology, located at Suite 100 - 1632 Dickson Ave (Landmark Technology Centre III). The Centre for Arts and Technology is pleased to be hosting such a business juggernaut such as Gary and look forward to having him again in the future. As well, The Centre for Arts and Technology is always seeking new industry connections in all departments, to be passed down to graduating students. Please contact The Centre for Arts and Technology through the Marketing Department at the contact info listed in this release.
Centre for Arts and Technology delivers fully accredited certificate and diploma programs across a variety of arts and technology disciplines. The Kelowna campus features two contemporary recording studios and a film production studio, in addition to extensive digital video, motion graphics, digital media, digital effects, fashion design, and animation labs.