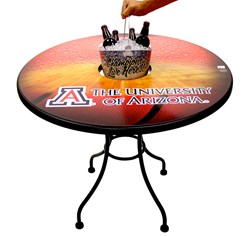 Someone once told me, the hottest heat forges the strongest steel. This adversity will ultimately make Brandon and our team stronger moving forward.
(PRWEB) February 05, 2014
The Super Bowl may be an unofficial American holiday, but it's over in a few hours, and those few hours have come and gone. The excitement of March Madness? That lasts for weeks. And for a lot of people, filling out a tournament bracket is almost as exciting as watching the games -- provided you pick the right teams.
Picking winners is never easy, but Edgar Davis, CEO of MagneticSkins believes there are a few teams equipped to make a deep postseason run.
Kansas (16-5), led by superstar freshmen Andrew Wiggins and Joel Embiid, is a definite contender. Both freshmen are probable top five NBA picks, and odds are good they'll challenge for a title before they depart, thanks in part to the skilled work of coach Bill Self.
While Kansas has amazing raw talent, no team has been more dominant this season than the Arizona Wildcats (21-1). Winners of their first 21 games, this is a team with uncommon depth -- and a pair of star players in Aaron Gordon and Nick Johnson. With Brandon Ashley out for the season with a broken foot it will be up to Rondae Hollis-Jefferson to replace him in the line-up.
Perennial contender Kentucky (16-5) hasn't quite put it all together this year. But with all-world freshman Julius Randle headlining a roster stocked with NBA-caliber talent, it's likely only matter of time before the Wildcats flip the switch and resume terrorizing opponents.
Mid-major teams such as Butler (12 -9) and George Washington (16 – 3) have crashed recent Final Fours. This year, Wichita State is the small school powerhouse. They've made it to February undefeated (23 -0) , and could make a Cinderella-style title run.
When the bracket-busting starts, you want to enjoy the games in style and comfort. A MagneticSkins Bucket Table is a great way to do both -- while impressing your sports-loving friends. After all, no one wants to get up for a soda and miss a critical shot. With MagneticSkins Bucket Tables, a cool drink is never more than an arm's length away. With NCAA Basketball gaining our focus lets take time to congratulation the Seattle Seahawks and the Denver Broncos for an amazing season!