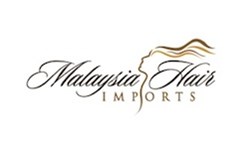 You don't have to be a movie star to get the hair that they wear.
Long Beach, CA (PRWEB) February 05, 2014
Malaysia Hair Imports, a prominent name in the world of virgin hair extension products, has released a brand of quality virgin hair extensions that come directly from various regions of Southeast Asia, sourcing virgin hair from Malaysia, Cambodia, and Myanmar/Burma. The hair is paired to fit with the right colors and textures and then wefted by a team of highly skilled professionals. The extensions are then all shipped to the US based company, which conducts business in Southern California.
Malaysia Hair Imports guarantees 100% virgin human hair that has not been processed, bleached, dyed, or mixed with any synthetic materials. The extensions can be dyed, cut, colored, and styled to your heart's desire.
Malaysia Hair Imports puts their emphasis on hair quality, customer service, and affordable prices for all consumers. It differs from other companies in the USA, India and China in that they focus on high quality virgin human hair products without mixing in any artificial materials.
These extensions are a great option for those who want to have longer and fuller hair and aren't willing to wear full hairpieces. The problem with many artificial hairpieces is that they are hard to manage. They tend to wear out quickly and shad out without much effort. Also, it's often easy for people to tell if someone is wearing synthetic or subpar quality hair extension or wigs. The hair extensions designed to showcases 100% pure virgin human hair that is realistic and easy to maintain and install into one's own natural hair.
The company puts in a greater emphasis on taking care of virgin hair extensions. It differs from many companies in China in that this company focuses on natural products without artificial materials.
Theses' hair extensions have been endorsed by Celebrity hair stylist Anthony Cherry, AKA, the King of Hair, has been in the business for more than fifteen years and has styled and used all sorts of hair extensions on his celebrity clientele. The King of Hair is spreading the word about the most luxurious and purest human hair extensions available today.
Anthony Cherry, a St. Louis native, turned celebrity hair stylist and hair consultant, now resides in Los Angeles. He is known for his ultra-glam makeovers. Anthony Cherry has been responsible for the looks of Angela Bassett, Jill Scott, Ashanti, Keysiha Cole, Jill Marie, Keisha Knight Pullman, Lil Moma, Ciara, Laura Govan, Evelyn Lozado, Brandy, Michelle Epps, Kellie Rowland, Denise Lawton, Danielle Crawley, Claudia Jordan, Mona Scott-Young and the list just goes on and on.
The company uses only the most virgin hair materials. It is focused on making sure women get the best results and quality when it comes to finding brilliant hair extensions that are easy for all to manage. Check out Malaysia Hair Imports at http://www.malaysianremy.com to get your fab look now!