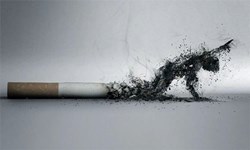 Quit Smoking Naturally and Quickly with the #1 Hypnosis App: HypnoHero.
New York, NY (PRWEB) February 06, 2014
MindCures, LLC is pleased to announce that the HypnoHero app launched on July 8th 2013, has reached top ten ranking according to App Annie in eight countries.
Turks and Caicos #1
Philippines #1
Botswana #2
Brunei #3
Zimbabwe #3
Egypt #6
Bermuda #7
"Individuals no longer have to settle in life feeling trapped and overpowered by nicotine; instead by harnessing the power of technology and proven mind programing, everyone can quit smoking naturally, in just days" says Evan Gappelberg CEO of Mind Cures. In the past decade we have seen a proliferation of products laden with nicotine like nicorette gum, nicotine patches and now e cigarettes all promising an easy road to quitting, except its just trading one bad habit for another. Now, by merging new technology with the latest mind programming techniques HypnoHero is offering everyone the opportunity to quit smoking without having to take on a new bad habit and for a fraction of the cost of e-cigarettes. IPhone users are for the first time being given the power to finally quit the smoking habit easily and naturally. In addition to quitting smoking, the HypnoHero app offers a huge selection of "mind programing" titles, with a in your pocket convenience, true 100% customization and a sleek sophistication never before seen in a self-help, hypnosis-meditation app.
Here is a timeline of what happens the minute you put down that last cigarette and what a person who quits has to look forward to;
In as little as 20 minutes the body starts to feel the benefits of not smoking. The effects of quitting start to set in immediately. Less than 20 minutes after your last cigarette, the heart rate will already start to drop back towards normal levels
Two Hours After Quitting -After two hours without a cigarette, ones heart rate and blood pressure will have decreased to almost normal levels. A person's peripheral circulation may also improve immediately. The tips of ones fingers and toes may start to feel warmer or tingle. Nicotine withdrawal symptoms usually start about two hours after the last cigarette. Early withdrawal symptoms may include: intense cravings, anxiety, tension or frustration , drowsiness trouble sleeping , or increased appetite
12 Hours After Quitting . In just 12 hours after quitting smoking, the carbon monoxide in the body decreases to lower levels, and a person's blood oxygen levels increase to normal.
24 Hours After Quitting -The heart attack rate for smokers is 70 percent higher than for nonsmokers. But, believe it or not, just one full day after quitting smoking and the risk for heart attack will already have begun to drop dramatically. While not quite out of the woods yet, one is definitely on their way!
Three Days After Quitting -At this point, the nicotine will be completely out of the body. Unfortunately, that means that the symptoms of nicotine withdrawal will generally peak around this time. Some people may experience some physical symptoms such as headaches or nausea but they will pass!
Two to Three Weeks After Quitting -After a few weeks, ex-smokers will be able to exercise and perform physical activities without feeling as out of breath or sick. A number of processes will begin to occur in the body: circulation will improve and ones lung function will also start to improve significantly. After two or three weeks without smoking, a person's lungs may start to feel clear, and breathing will become easier.
In the Next Few Months After Quit ting-About a month after quitting smoking, the lungs begin to repair themselves. Inside them, the cilia (the tiny, hair-like organelles that push mucus out) will start to repair themselves and function properly again. With the cilia now able to do their job, they will help to reduce a person's risk of lung infection. With properly functioning lungs, your coughing and shortness of breath will continue to decrease dramatically day by day.
Five Years After Quitting -A number of the substances released in the burning of tobacco—carbon monoxide chief among them—which caused blood vessels to narrow, thereby increasing the risk of having a stroke will subside. After five to 15 years of being smoke-free, the risk of having a stroke is the same as someone who doesn't smoke!
10 Years After Quitting -Smokers are at higher risk than nonsmokers for a very long list of cancers (lung cancer being the most common and one of the most dangerous). Smoking accounts for 90% of lung cancer deaths worldwide. It may take 10 years but when someone quits, the risk of dying from lung cancer will drop to half of a smoker's. Ten years after quitting, the risk of cancer of the mouth, throat, esophagus, bladder, kidney, and pancreas also decreases.
15 Years After Quitting -Fifteen years of non-smoking will bring a persons risk of heart disease back to the same level as someone who doesn't smoke. They no longer will be at a higher-than-normal risk for a wide range of conditions like heart attack, coronary artery disease, arrhythmias, angina, infections of the heart, or conditions that affect the heart's beating rhythms.
Finally, a person's health will only get better throughout the years after the LAST cigarette. Using modern day technology is the safest, most effective and least expensive way to take control of your health and body.