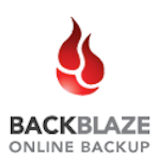 San Mateo, CA (PRWEB) February 05, 2014
Backblaze, a leading provider of unlimited online backup, today announced the immediate availability of Backblaze 2.5, the latest enhancement to their service that backs up unlimited data for just $5 per month. Release 2.5 proactively notifies customers of both the status of their backup and any potential issues, as well as providing backup statistics for all internal and external drives being backed up to Backblaze.
Highlights of Release 2.5
Updated the user Account page – Reorganized and cleaned up the account page so that all account information is easy to view, understand and modify as needed.
Redesigned the user Overview page – This page lists all computers for an account and now shows all the drives (internal and external) connected to those computers. This includes per-drive information on the latest backup, one-click access to drive details, and one-click access to any detected issues along with how to resolve them.
Missing device Email notifications – To augment the Overview page notifications, Backblaze added email notifications for drives and computers the service has not been able to communicate with in a timely fashion.
Backup Summary Email – Backblaze will now send each account owner a summary email of the status of data backed up with Backblaze. Customers can receive the summary monthly, weekly, or not at all.
Other Features

Increased the maximum capacity of USB Flash drive restores from 64GB to 128GB.
Doubled the speed of the files-to-backup scanning process.
Changed the default individual file size maximum from 9GB to unlimited.
Please check the Backblaze Blog for additional information on the Release 2.5.
There is also a three-minute walk-through video on the features and improvements.
As a native application on both the Windows and Mac OS platforms, Backblaze has always run silently on customer computers, using an absolute minimum of resources. Release 2.5 allows customers to continue not worrying about their backup. "Many of our customers use Backblaze for years without noticing our service is even running," said Gleb, Budman, CEO of Backblaze, "so we've made it easier for these users to know that everything is working well. Without even needing to check on their backup, they now know at-a-glance their data is safely backed up with Backblaze."
Customers can immediately begin updating to the new version by simply checking for updates in their Backblaze Preferences. Auto updates will begin within the next 30 days.
About Backblaze
Backblaze automatically, continuously, and safely backs up all data from a PC or Mac for just $5 per month, $50 per year, or $95 for two years and enables users to restore or remotely access their files online, on their phone, or via hard drive delivery. The company has backed up over 85 petabytes of data and restored over 5 billion files for its customers. Backblaze was chosen as the Best Online Backup Service of 2012 by OnlineBackupReviews.org, picked as a 2013 SIIA CODiE Awards winner, and selected as one of the AlwaysOn Global Top 250 private companies. Visit http://www.backblaze.com for more information.
Backblaze is a registered trademark of Backblaze, Inc.
PR Contacts:
Kim Angell
press at Backblaze dot com
415-471-7272